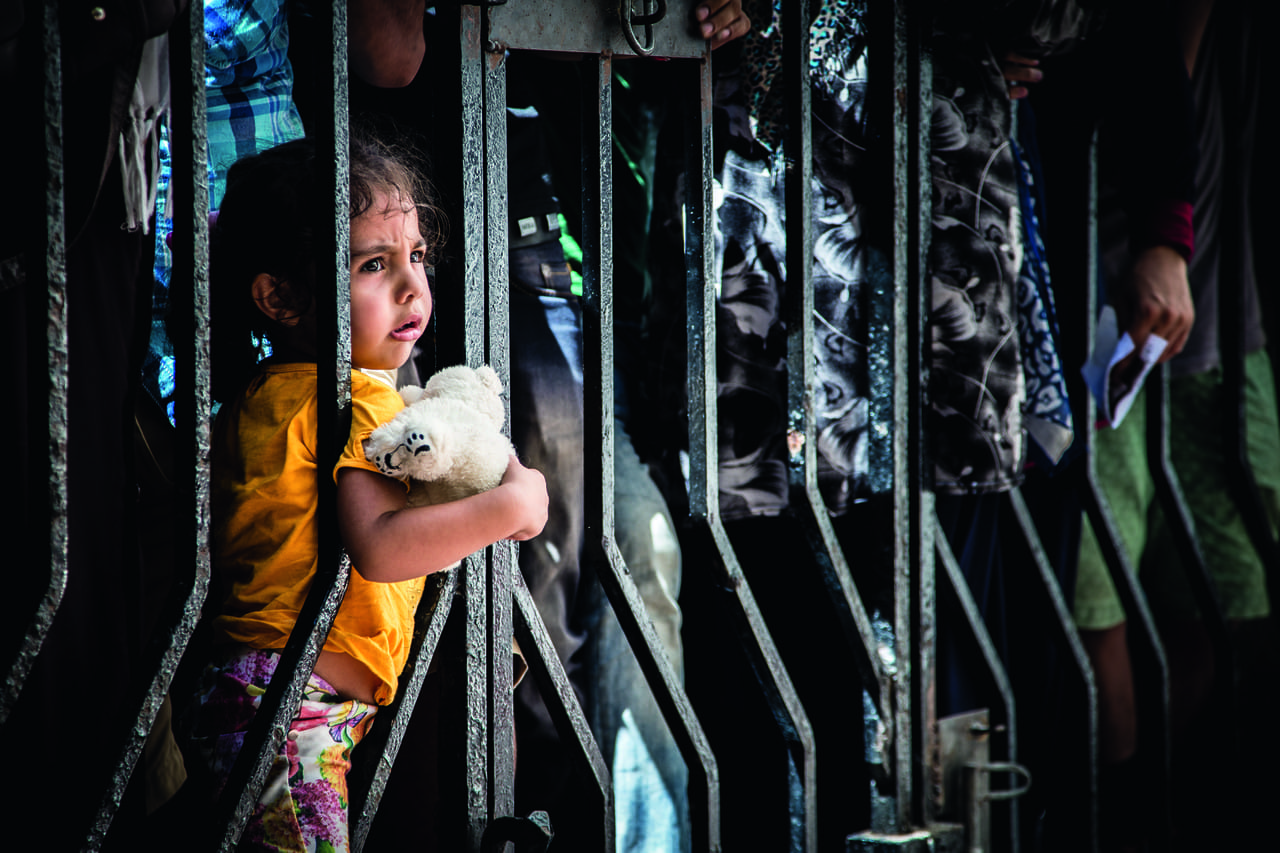 'Anywhere that is safe'
For many who make dangerous sea crossings, or walk hundreds of kilometres towards Europe, their first concern is finding safety.
On the Greek island of Lesbos, in a makeshift camp outside a 'first reception centre', the place where newly arriving migrants must register with authorities, hundreds of families wait in crude shelters, often for days.
One of those waiting is Daod, who says he and his wife Layla thought only of the lives of their two children when setting off on their perilous journey from Afghanistan.
"We want to find somewhere where it safe to raise a family," he says. "In Afghanistan, nowhere is safe for us; you never know when the next bang on the door will be people with guns."
The family hope to make it to Germany and register for asylum. "I have heard it is a good place to raise children," says Daod. "But we will be happy anywhere that is safe, and we can be together." Daod and his wife are not alone in this hope.
On the island of Lesbos, between 1,500 and 2,000 people arrive each day. The Hellenic Red Cross is providing assistance to those at the first reception centres, but resources are in short supply. The number of people arriving in Greece has continued to rise, with estimates of more than 54,000 in the first three weeks of August alone.
In their temporary 'home' — made from plastic sheeting on one side, a low olive tree on the other, and some cardboard as a floor — Mustafa explains about the journey taken by his family. "We came from Afghanistan, by bus to Turkey. We are tired, but we must wait here for the registration before we can carry on."
It has not been an easy journey. Mustafa says that he was scared crossing the sea at night. "There were more than 50 in the small boat. We know it is not safe, we know people die, but we have no choice; we cannot go back."
The Hellenic Red Cross has been distributing relief items to 450 people twice each week at the first reception centre. Outside the centre, however, there are thousands more who are also in need.
Today, Greece is bearing the greatest share of the burden of migration in Europe. Since the beginning of the year, more than 160,000 people have arrived in the country, the vast majority by crossing the Aegean Sea to one of the many islands close to the Turkish coast.
The island of Kos has also received a large number of people migrating to Europe, as it is one of the closest points to Turkey. Each night, hundreds climb into small rubber boats, dozens in each, and cross the sea in darkness. They bring only what they can carry, as there is little space in the boats. It is not a safe journey; numerous people have drowned while attempting to reach Kos, including small children.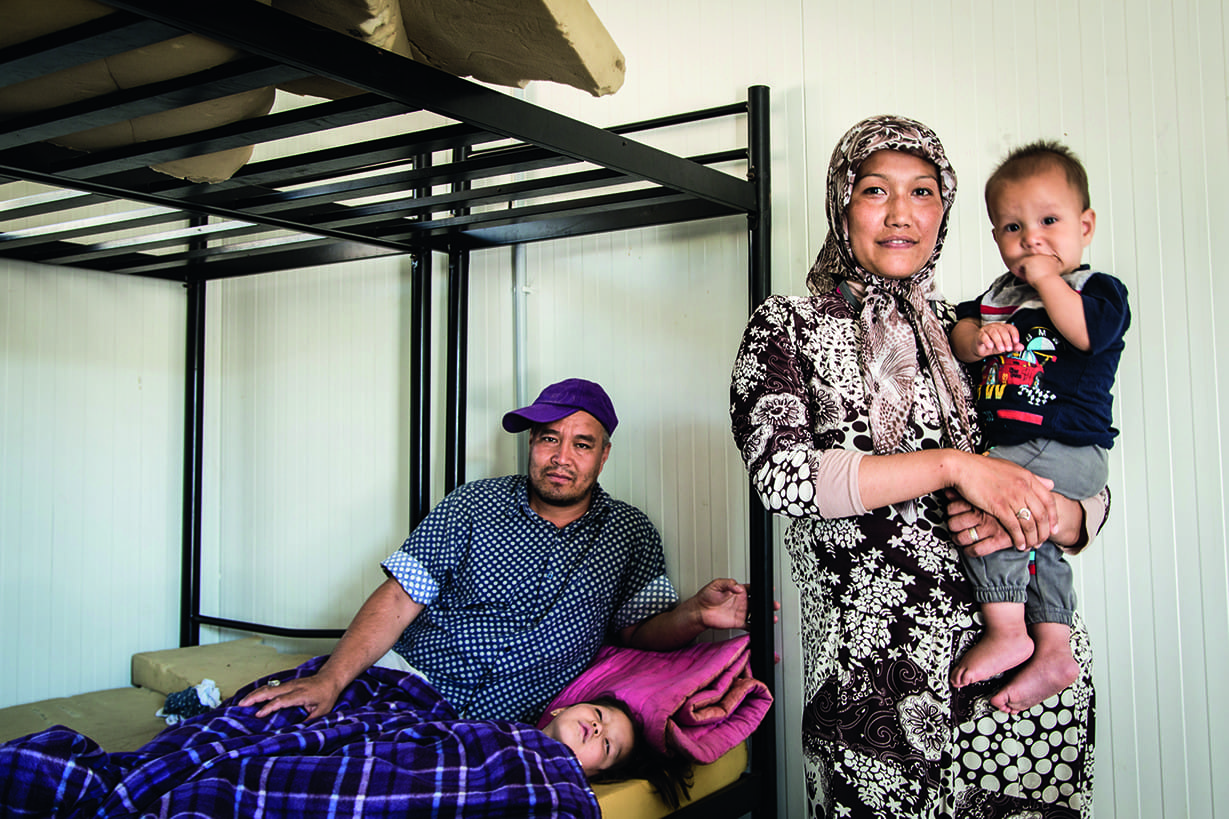 As the number of people arriving on the island rose over the past months, the Kos branch of Hellenic Red Cross has done everything it can to provide assistance, using resources raised locally to help those in need before relief items arrived from Athens, purchased using funds provided under the IFRC's Disaster Relief Emergency Fund.
On the first day of distributions, some 350 people received food and hygiene items. Blankets and infant packs including sanitary items were also given to those caring for babies. "We are trying to meet their most immediate needs but it is not enough. More support is urgently required," explains Irene Panagiopoulo, president of the local branch in Kos.
Habib Jaami from Afghanistan is one of those waiting to register in Kos. He crossed the sea from Turkey together with his wife and his cousin's family, which includes five children. They explain that the two families fled from Afghanistan after receiving death threats. "I was famous in Afghanistan as a TV presenter, but I interviewed the 'wrong' people, and this is the price; to flee for my life," says Jaami.
By Stephen Ryan
Stephen Ryan is a communications consultant for the IFRC.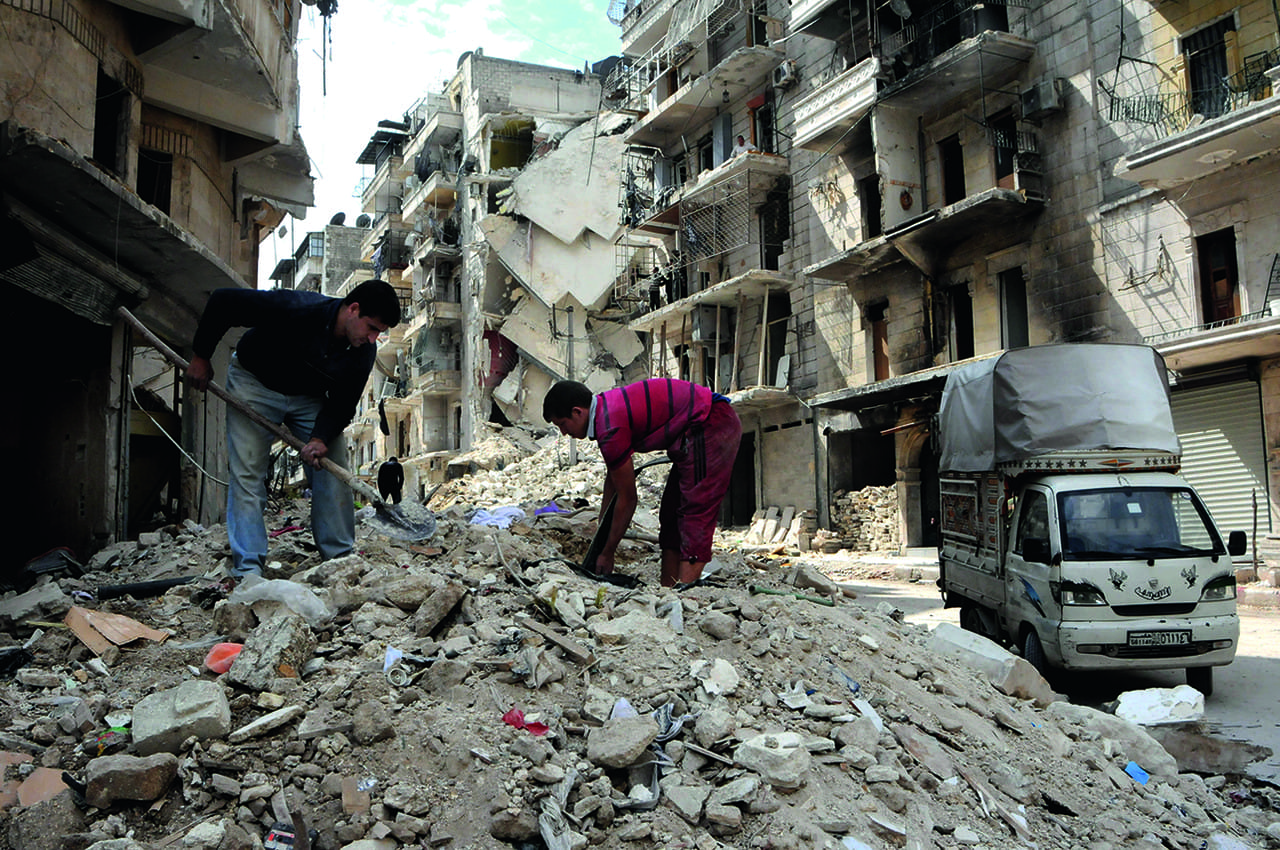 Photos like this one, which shows the wholesale destruction of what was once a highly populated urban neighbourhood, provide a stark response to the question: why are so many people fleeing their homes in search of safety? It's not just conflicts that are leading to the rapid rise in migration, but also the nature of those conflicts, which are often being waged in ways that blatantly contradict the basic provisions of international humanitarian law (IHL ).
According to IHL, for example, civilian populations should not be targeted and combatants must take steps to avoid damage to civilian structures, as well as the health facilities and the water-and-sanitation systems that sustain life. Indiscriminate use of highly lethal explosive weaponry in and around densely populated urban areas, however, is not only claiming thousands of lives but eliminates any chance of habitation for many years to come.
"I am not aware of any definitive studies to show that people are fleeing due to specific violations of IHL but what we are observing is that the way war is being waged, in heavily populated areas with high-intensity weaponry, is certainly a contributing factor to the major displacements we are seeing around the world today," says Pierre Gentile, head of the ICRC's protection division.
The current migration phenomenon has also highlighted the strains that the
conflict in Syria has placed on surrounding countries such as Iraq, Lebanon and
Turkey. The number of refugees now living in Lebanon — some 1.1 million —is roughly equal to one-fifth of the country's population. The United Nations estimates more than 1.7 million Syrian refugees are in Turkey and more than 650,000 are in Jordan.