VIDEO STORY | CLIMATE CHANGE
The unseen faces of climate change
Discussions about climate change is dominated by voices in wealthier, developed countries, where access to media is widespread. But what about the people who suffer the brunt of climate change? Volunteers around the world tell us what climate change means to them as they strive to help people caught between droughts, flash floods and violence.
---
Reporting and production:
Malcolm Lucard
Post-production:
Irina Ruano
Videography:
Kiana Hayeri
Animation:
Angie Phillips
Phoebe Halstead
Sadiq Sediqy | Afghan Red Crescent Society

"Climate change has impacted many countries around the world. The most evident sign is global warming. Those who work in the climate change field say that the globe has become warmer by one degree Celsius, compared to previous years. Now, in Afghanistan, the usual rhythm of rain, snow and hail has been interrupted. In Herat, for example, farmers tell us that climate change has shuffled the weather pattern. During the period when it used to rain, it doesn't rain any more. Then, some time later, the rains arrive, but they are much stronger and cause flooding, which damages the fields used for agriculture. So unfortunately, there is a very visible shortage of agricultural products in Herat.
In Herat province, we also have about 30,000 people who have been displaced from neighbouring provinces. Most have been displaced due to insecurity or climate change. Those who have been displaced because of climate change have suffered from either floods or drought and so they had to flee their home villages. Those who are in camps for displaced people are in a dire situation. They don't have drinking water. They don't have shelters or food or washrooms. They're far from schools and hospitals or clinics.
At the same time, in the west of Afghanistan, there is also a shortage of drinking water. A survey illustrated how in the next 20 years, the water level will go down by 40 metres. That is a very big concern. Another problem is that because there is no standard system for waste water, polluted water sometimes mixes with the water needed for drinking. The lack of water also causes crops to fail, which leads to a shortage of food. Land that cannot be harvested on a regular basis becomes unproductive.
That makes people leave their lands and come to the city. But when they come here, we don't have enough capacity to host them. Because of the climate conditions, there is not enough water. Plus, there are no jobs. So when people come to the city, they cannot find work and are therefore vulnerable financially, which can lead to insecurity. But there are things we can do to make a difference. For example, along with some other volunteers, I want to have seminars and educate people in climate change. We want to give people six or seven ways to prevent climate change. This way, people can, bit by bit, decrease its impact in the future."
Asma Kurnia | Indonesian Red Cross Society

"People sometimes don't realize that what they do has an impact, positive and negative," says Asma Kurnia, a volunteer for the Indonesia Red Cross."It's okay for developing the country, but the negative side is that sometimes it injures the earth." Kurnia is one of many volunteers from around the world stepping forward to take part in the IFRC's Faces of Climate Change campaign, which challenges people to volunteer to take action on climate change. As a first step, they posted short videos about how the climate crisis is impacting their lives.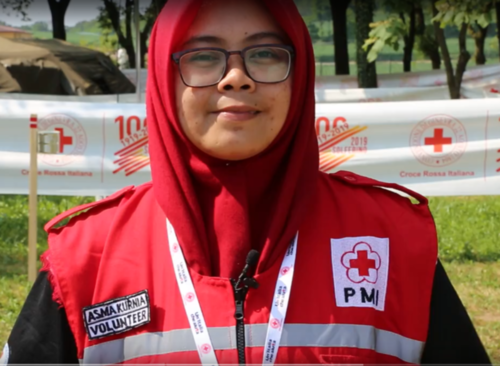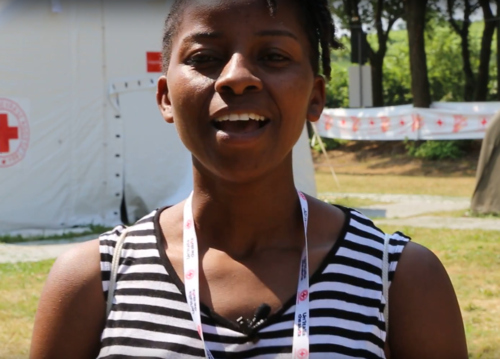 Esther Muiriri | Kenya Red Cross Society

"We are experiencing long months of dry season with extremely hot weather and also a lot of rainfall [and] impacts like floods," says Esther Muiriri, a volunteer with the Kenya Red Cross Society (pictured above). "We are also experiencing crop failures, which have contributed to food insecurity and loss of livelihoods. One area in the Rift Valley was affected by army worms, which were never found in Kenya before. They cleared the fields of crops and that was catastrophic for us.
---
This post is also available in: Français Español العربية
Back to Home