Shared history, common humanity
Fabian Arellano Peña, who leads the Colombian Red Cross' disaster management team, is in Morocco this week for the Global Compact on Migration. Red Cross Red Crescent magazine asked Peña to explain why he's there and what the world needs to learn from the Americas' biggest, on going, mass migration.
RCRC magazine: You are attending the Global Compact for Migration. Why do you feel it's important to go and what is it that you want global leaders to understand about migration and the situation now in Colombia?
Fabien Peña: Our intention, first of all, is to share the experiences we have lived through, because according to what I have read places like Europe or Africa are handling handling migration differently.  In Colombia, we had big numbers of people arriving. But we also have a shared history with Venezuela because for many years Colombians went to that country to escape conflict, or to look for better economic conditions.
RCRC: How did the Colombian Red Cross start to get involved in providing aid to these migrants?  
In 2014, we partnered with Colombia's Ministry of Foreign Affairs to provide humanitarian aid to Colombians returning from Venezuela.
So we set up a help station in the city of Cucuta on a bridge along the border where we provided first aid. But the amount of people seeking our help just kept increasing.
Then we started seeing that many Venezuelan migrants were coming into Colombia with no money to pay for their own transport and they were walking (for days) into the interior of Colombia. We had 200 to 300 people leaving on foot from Cucuta each day and there was no one to help them.
So, we set up a help station that is located on the way out of the city. And then we noticed these people didn't even have proper clothes for the cold weather in the mountains because they come from places with hot weather. So that made us realize there was a need for basic care.
RCRC: What does the Colombian Red Cross focus on now?  
Our main focus has been to provide relief to migrants making the difficult trek into Colombia. We provide them with first aid assistance and health services.
But we also help them to connect with their families. At our service stations along the road, we facilitate access to internet so that migrants can communicate with their families. Even something as simple as having a place to charge their cellphones has been important for these migrants.
We have been asked for medical support, but that has been quite challenging, especially when it goes beyond basic problems. Lately, for example, we have been seeing lots of migrants with chronic illnesses like diabetes, or HIV, and its been tough for us to help them because at our help stations, we don't have the resources at the moment to provide specialized medical care. However, some regional offices of the Colombian Red Cross have been able to expand medical care.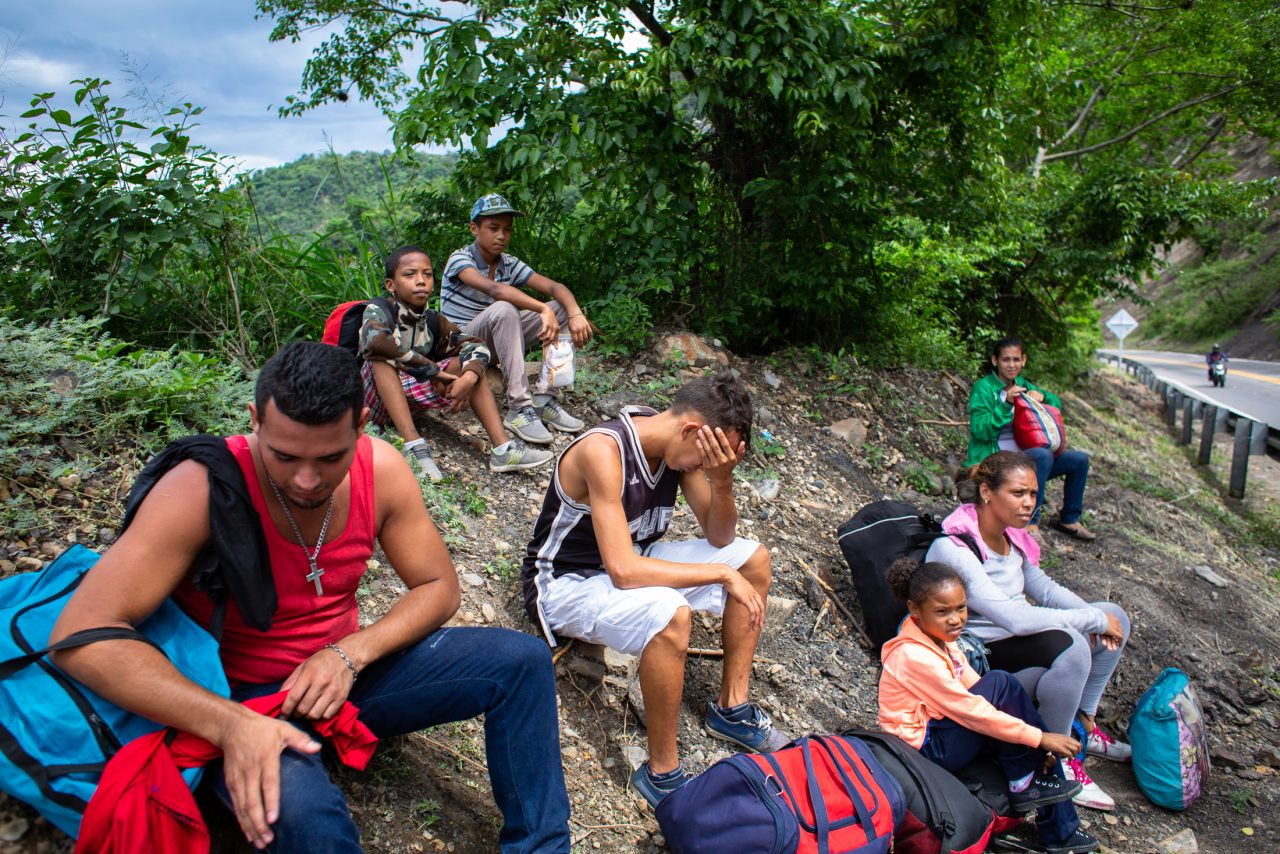 RCRC: What would you say are the main challenges the Colombian Red Cross faces in assisting these large numbers of migrants?
One of our greatest challenges is finding ways to make this assistance sustainable, because this situation has no end in sight.
That is why policies aimed at migrants ultimately have to contemplate ways to facilitate their integration into the local economy. We can't fear their arrival. We simply need to find ways to make it easier for these people to get work. We need them to start paying taxes, to start paying into the public health system and to continue to integrate.
Some of those policies are beyond the Red Cross sphere of action. What we have done is to look for donors like the European Union or USAID who can support our humanitarian work. But we are trying to be very selective about where we work, instead of opening up a lot of projects that we can not sustain in the long run.
RCRC:  You said that policies that help migrants get legal residency and facilitate their integration into the labor market are important. What other policies are necessary? 
One idea mentioned in a recent World Bank report on Venezuelan migration, is for countries in Latin America to unify their criteria for accepting migrants. That way you don't encourage migrants to head massively into the country that has the most flexible rules.
At the Red Cross level, one thing we are doing is that we are making sure that we make access to our services equal for migrants and for locals in the communities where we intervene. That helps us to prevent resentment against migrants in vulnerable communities. Instead, we want people in these communities to cosider that thanks to migration they are getting new services that perhaps were not available to them previously.
RCRC: Has Xenophobia been a problem for Venezuelan migrants?
With these large migration events, there are always going to be some confrontations, or people resentful of the fact that foreigners are given jobs in certain industries. But until now, xenophobic incidents have been rare.
Colombia and Venezuela have a shared history, of people moving between both countries, and that makes integration easier. Many Colombians have relatives who lived in Venezuela or are still living there.
What we have seen on the migration route is actually quite a lot of solidarity. We have regular people in the towns along the road helping the migrants with food, and even opening their homes so the migrants can sleep there a few nights. This has been a very important part of the humanitarian response.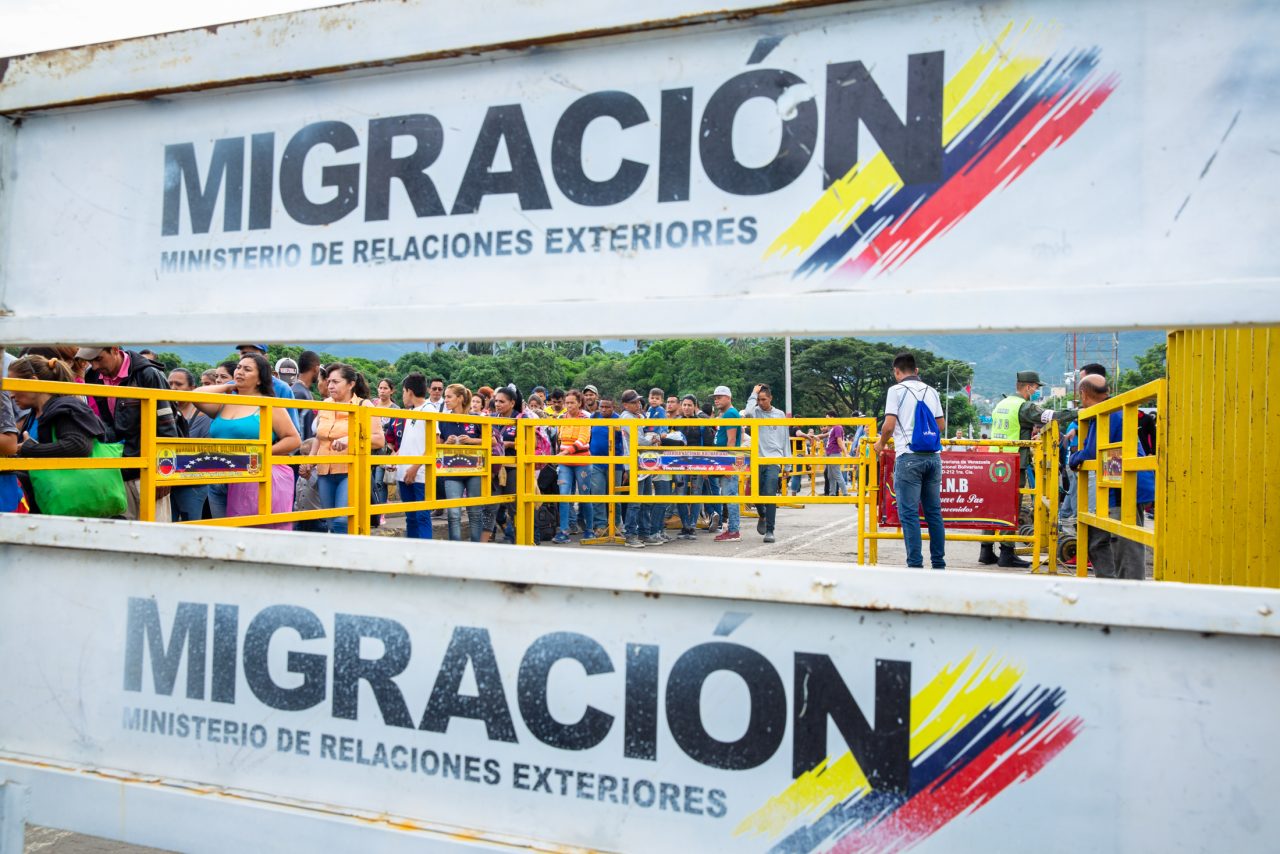 RCRC: In your opinion what are the main challenges faced by these migrants coming into Colombia?
The main challenge is finding a job, and also getting medical attention. Another challenge is renting a place to live.
It has been difficult for migrants to find a place to live because in some cases, when they do manage to rent an apartment, they invite others to stay in the same place to reduce costs, and that creates overcrowding, something landlords do not like.
In terms of health, the situation in Colombia is that the government only gives migrants free access to emergency care. You need to be a permanent resident of Colombia to get access to specialized medicine.
At the Red Cross, we are trying to provide some preventive medical care to migrants, although our ability to provide specialized medical care is limited. Specialized care is very expensive so its very hard for us to provide that.
RCRC: What direction do you think the Red Cross's work with migrants will take?
In September, we started on a project within the IFRC's emergency appeal which includes the creation of eight health clinics, where migrants will be able to get medical services, including some health exams.  We have also deployed three mobile health stations, and are looking to deploy more.
This is important because, in some cases, migrants are afraid to go to a hospital. In other places, it's because they feel exposed. So we take these mobile health stations to vulnerable neighborhoods where we know there is a large concentration of migrants, and there we treat migrants and Colombian nationals equally.
RCRC: Migration is often described as a south-to-north phenomenon. But by far the largest number of people who are moving in the world are moving north-to-south, east west, in both the Americas, Africa and Asia. Is the global discussion about migration out of balance?
Yes, we are indeed seeing that there is more media coverage of south-to-north migration. But at least in Colombia, we have had lots of visits recently from important leaders of international organizations that have given our situation more visibility.
Of course you can always do more to gain visibility. In our case in particular, you see a lot of coverage of what happens along the main border crossing, but you don't see so much about what is happening in the illegal border crossings that people are forced to use when they don't have proper documentation.
The restrictions imposed by governments have forced more migrants to use these illegal crossings, run by criminal groups, and this puts their safety at risk. These migrants have huge needs and they are going to continue to try to get into Colombia and other South American countries, however they can.
Gallery: A father and son roadtrip
Juan walked into Colombia  with his son Santiago in late October. After leaving the border town of Cúcuta, the pair walked miles to Pamplona, then through mountain passes and valleys before getting a ride across the freezing Paramo de Berlin – the most challenging section of the road to Bucamaranga.
---
This post is also available in: Français Español
Back to Home