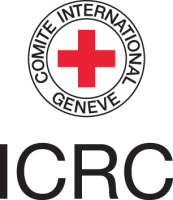 The International Committee of the Red Cross is an impartial, neutral and independent organization whose exclusively humanitarian mission is to protect the lives and dignity of victims of armed conflict and other situations of violence and to provide them with assistance.
The ICRC also endeavours to prevent suffering by promoting and strengthening humanitarian law and universal humanitarian principles. Established in 1863, the ICRC is at the origin of the Geneva Conventions and the International Red Cross and Red Crescent Movement. It directs and coordinates the international activities conducted by the Movement in armed conflicts and other situations of violence.
The International Federation of Red Cross and Red Crescent Societies (IFRC) is the world's largest volunteer-based humanitarian network, reaching 150 million people each year through its 190 member National Societies. Together, the IFRC acts before, during and after disasters and health emergencies to meet the needs and improve the lives of vulnerable people. It does so with impartiality as to nationality, race, gender, religious beliefs, class and political opinions. Guided by Strategy 2020 — a collective plan of action to tackle the major humanitarian and development challenges of this decade — the IFRC is committed to 'saving lives and changing minds'.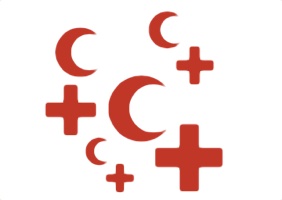 National Red Cross and Red Crescent Societies embody the work and principles of the International Red Cross and Red Crescent Movement in more than 190 countries. National Societies act as auxiliaries to the public authorities of their own countries in the humanitarian field and provide a range of services including disaster relief, health and social programmes. During wartime, National Societies assist the affected civilian population and support the army medical services where appropriate.
The International Red Cross and Red Crescent Movement is guided by seven Fundamental Principles: humanity, impartiality, neutrality, independence, voluntary service, unity and universality.
All Red Cross and Red Crescent activities have one central purpose: to help without discrimination those who suffer and thus contribute to peace in the world.
We gratefully acknowledge the assistance of researchers and support staff of the ICRC, the IFRC and National Societies.
The magazine is published three times a year in Arabic, Chinese, English, French, Russian and Spanish and is available in 190 countries, with a circulation of more than 70,000.
The opinions expressed are those of the authors and not necessarily of the International Red Cross and Red Crescent Movement. Unsolicited articles are welcomed, but cannot be returned.
Red Cross Red Crescent reserves the right to edit all articles. Articles and photos not covered by copyright may be reprinted without prior permission. Please credit Red Cross Red Crescent.
The maps in this publication are for information purposes only and have no political significance.
ICRC
Mohini Ghai Kramer
Dorothea Krimitsas
Nicolas Von Arx
IFRC
Joanna Brent
Matthew Cochrane
Benoît Carpentier
Articles, letters to the editors and other correspondence should be addressed to:
Red Cross Red Crescent
P.O. Box 303, CH-1211 Geneva 19, Switzerland
E-mail: rcrc@ifrc.org
Editor
Malcolm Lucard
Production Officer
Paul Lemerise
Print design
Baseline Arts Ltd, Oxford, UK
Layout
New Internationalist, Oxford, UK
Web design
Andy Channelle