These Syrian Arab Red Crescent volunteers help women in wheelchairs cross front lines to get medical care in the war-town city of Aleppo. Photo: REUTERS/Ammar Abdullah
The first ones
They are the first ones on the scene. After the bomb blast, after the alarm sounds, they are on their way, on foot, in an ambulance or whatever it takes. With all the talk in international circles about supporting and protecting local humanitarian action, it's a good time to remind ourselves what first responders face in their daily lives. As humanitarian organizations discuss strategies and long-term plans to support them, local volunteers and aid workers must sometimes make life-and-death decisions in seconds. These photos of first responders provide a glimpse into the daily dangers people on the front lines face, be they wildfires in western Canada, bomb blasts in Aleppo, Syria or any number of smaller, localized emergencies or health crises that don't make the international news. They also offer a chance to reflect on concrete things the international community can do to ensure that first responders are better supported and protected. After all, one day, our lives may depend on it.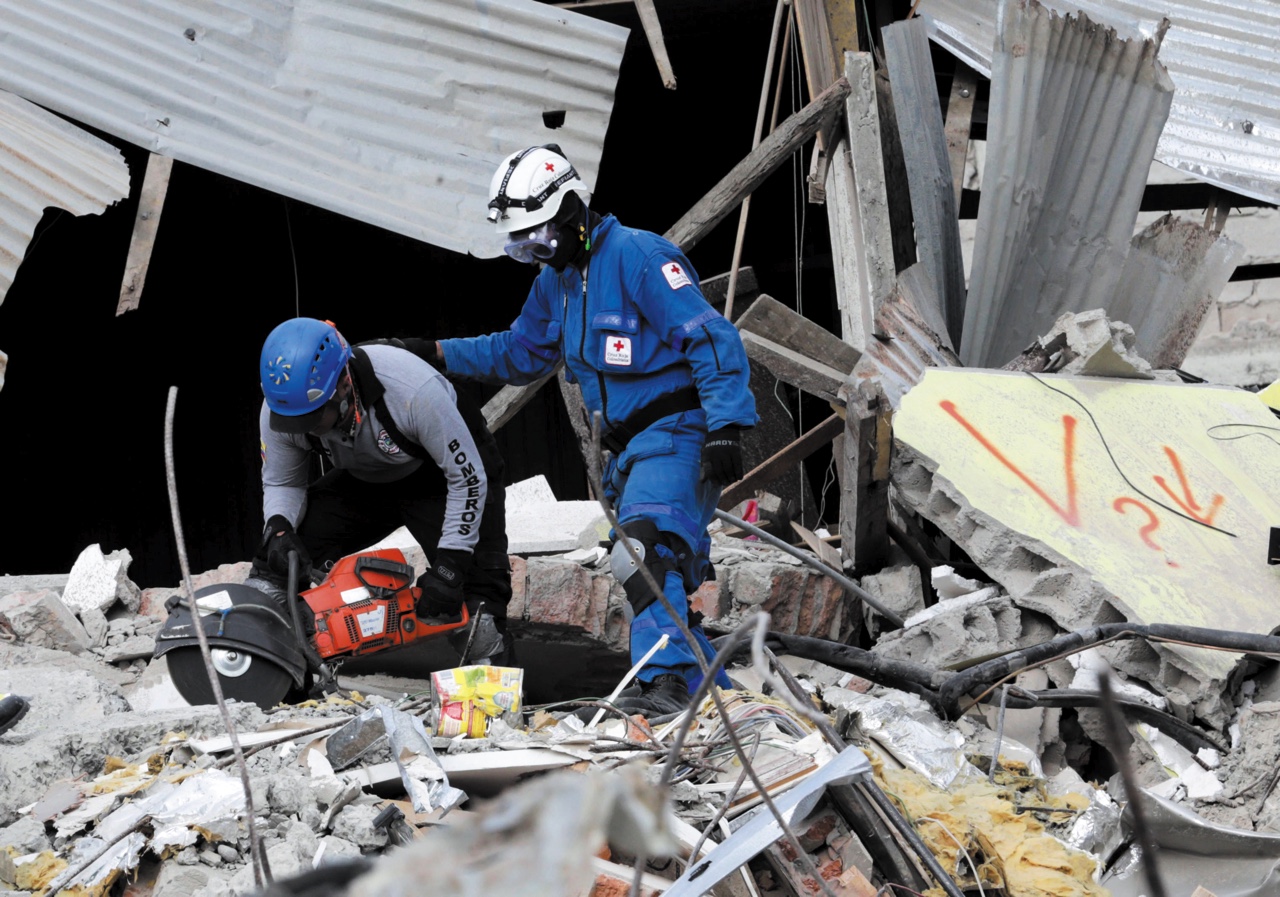 In most emergencies, those who live and work in the affected area are the first to respond. These Ecuadorian Red Cross workers, searching for victims after the April 2016 earthquake, are a good example. During protracted crisis or conflict, the long-term presence of local first responders who are trusted by all sides is also critical. Photo: REUTERS/Henry Romero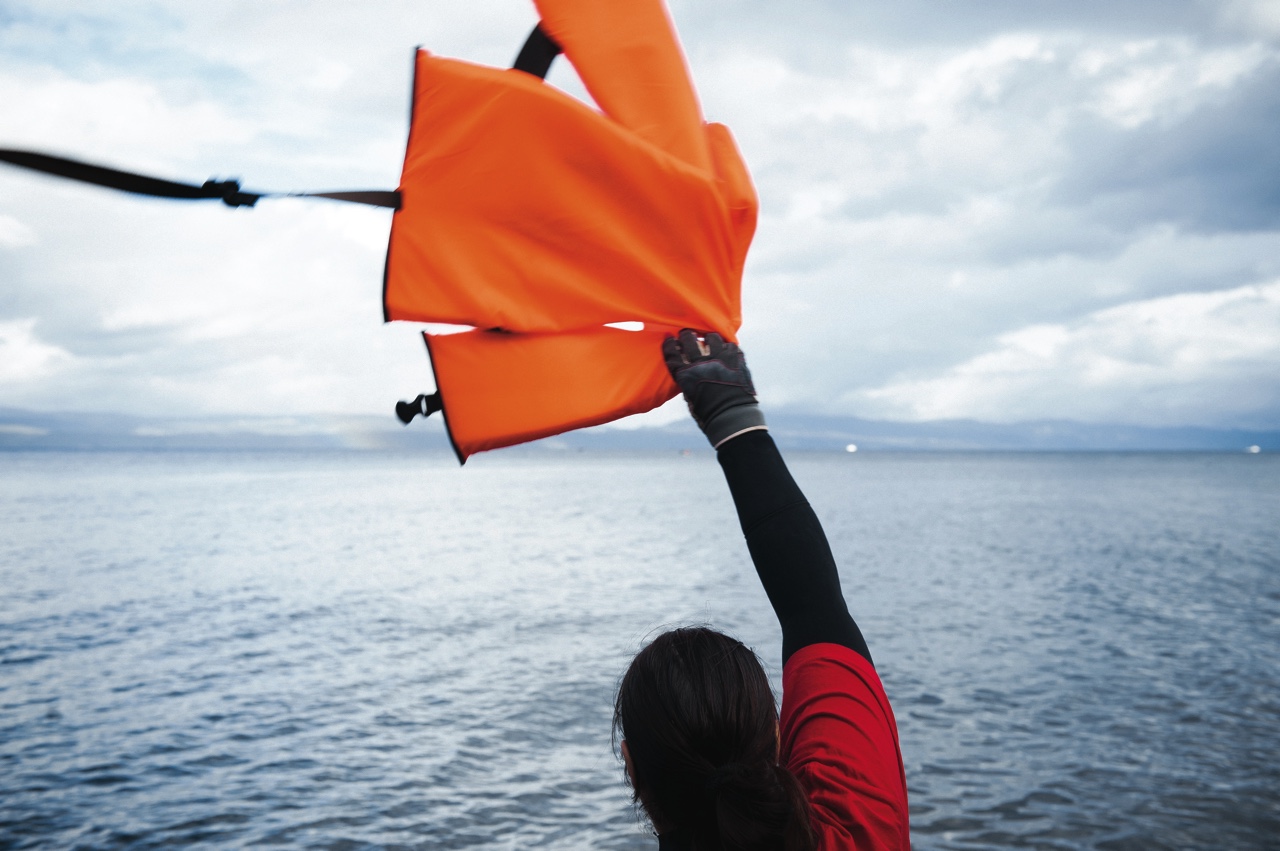 Local volunteer networks have played a vital role in saving the lives of migrants crossing the Mediterranean Sea in recent years. Here, a volunteer for the Hellenic Red Cross in Greece guides a boat full of refugees to a safe landing on the Greek island of Lesvos, one of the main points of entry for migrants trying to find safe haven in Europe. Photo: Jarkko Mikkonen/Finnish Red Cross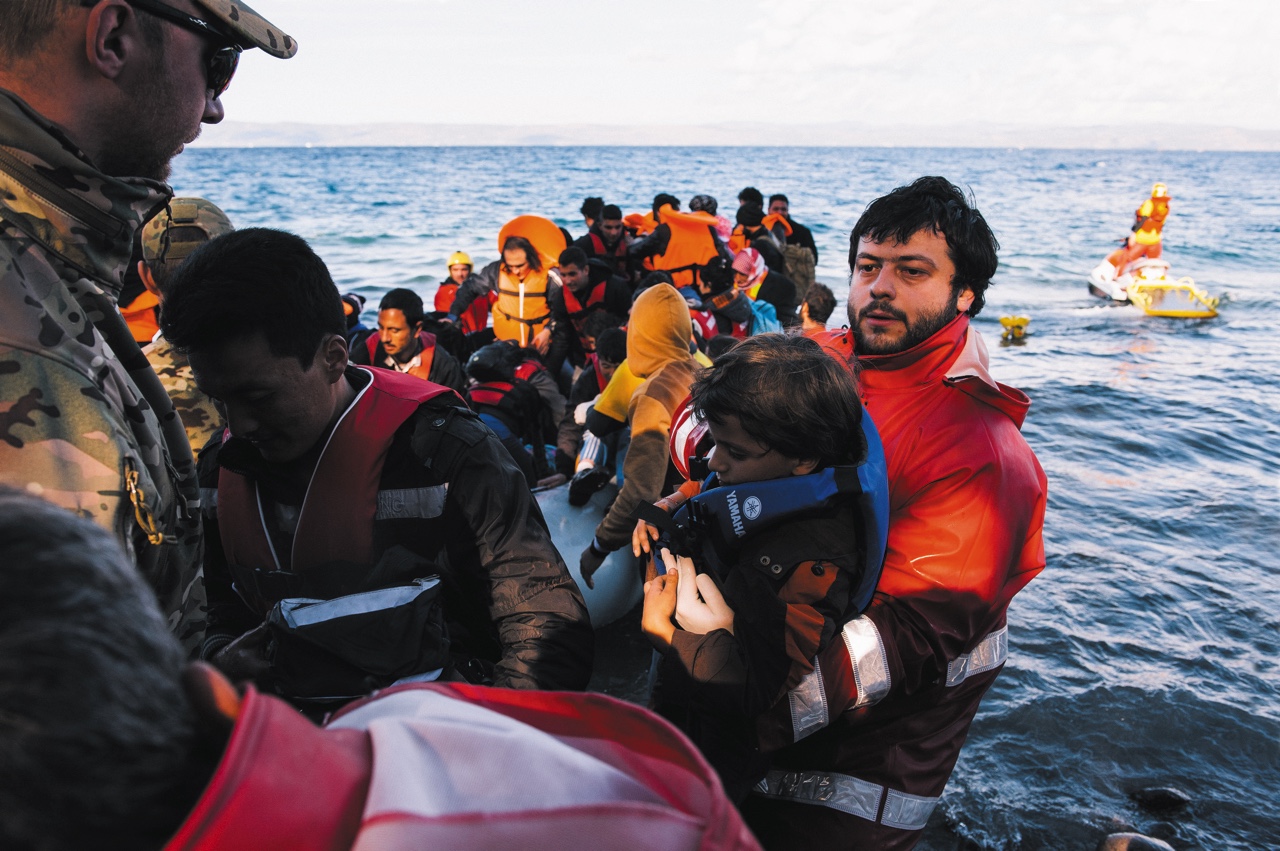 Hellenic Red Cross rescue team volunteer Ilias Meliadis helps a child from a small boat as it lands on the beach in Lesvos. Photo: Jarkko Mikkonen/Finnish Red Cross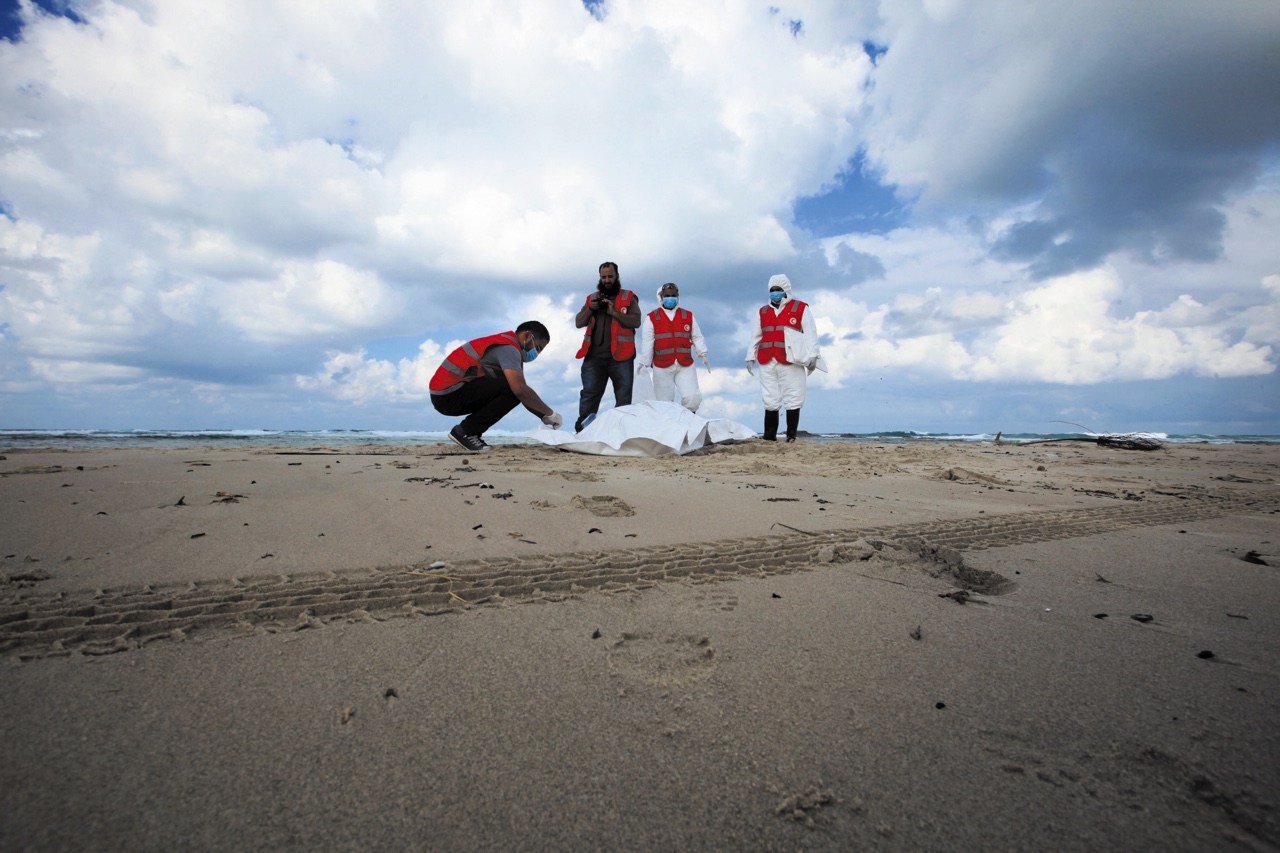 Often, local first responders are there when no one else is around. Here, workers for the Libyan Red Crescent recover the bodies of migrants who died after their boat sank off the coast east of Tripoli in October 2015. The Red Crescent volunteers ensured every measure was taken to identify the people who died and to provide dignified burials. Photo: REUTERS/Ismail Zetouni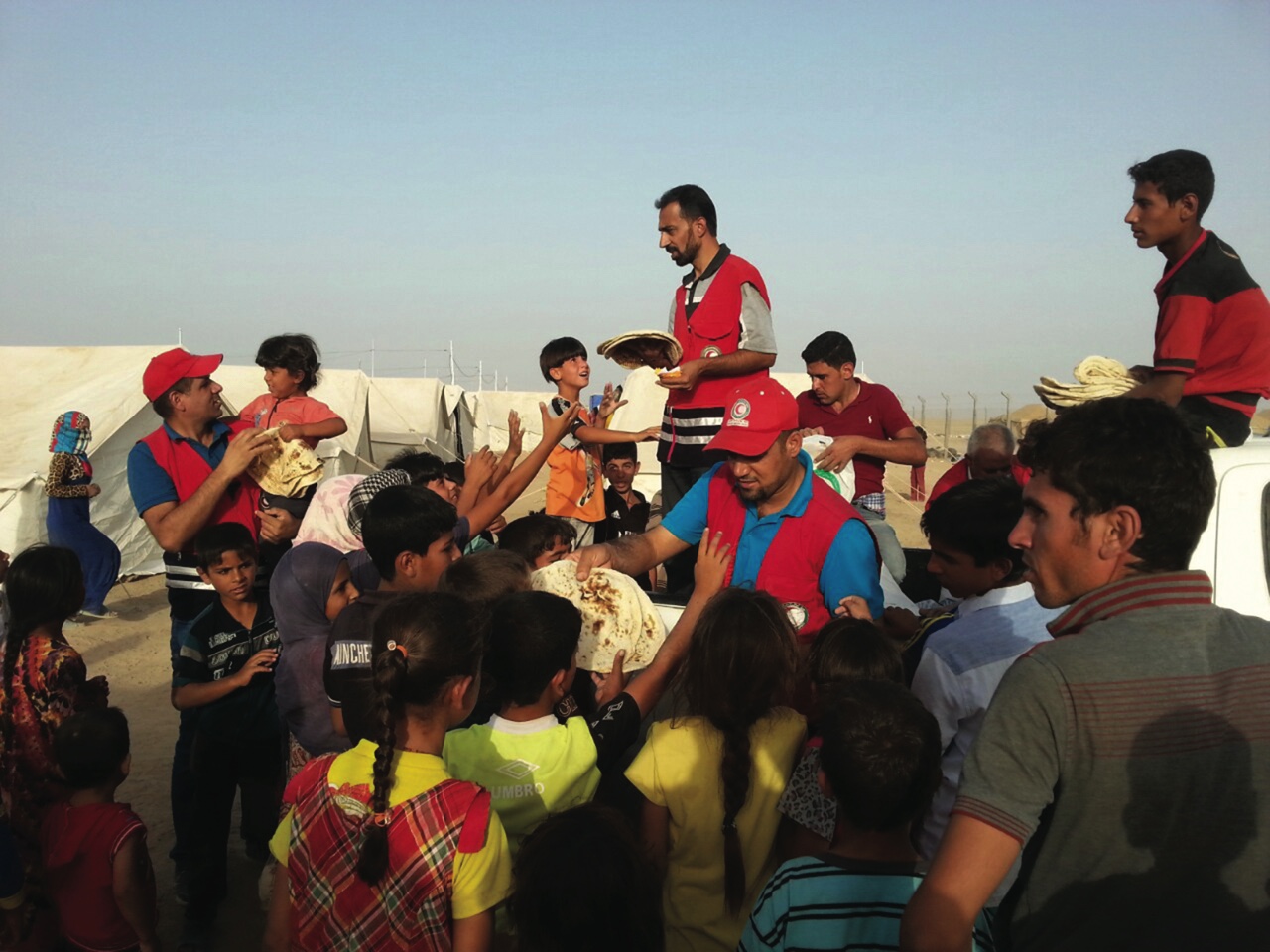 In many countries caught in political or armed conflict, local volunteers are the only ones who can access tense areas and can respond to the dire needs of people in crisis. Here, Iraqi Red Crescent Society workers provide relief assistance to people who fled from intense fighting in the city of Fallujah and surrounding towns in June 2016. Photo: Iraqi Red Crescent Society/IFRC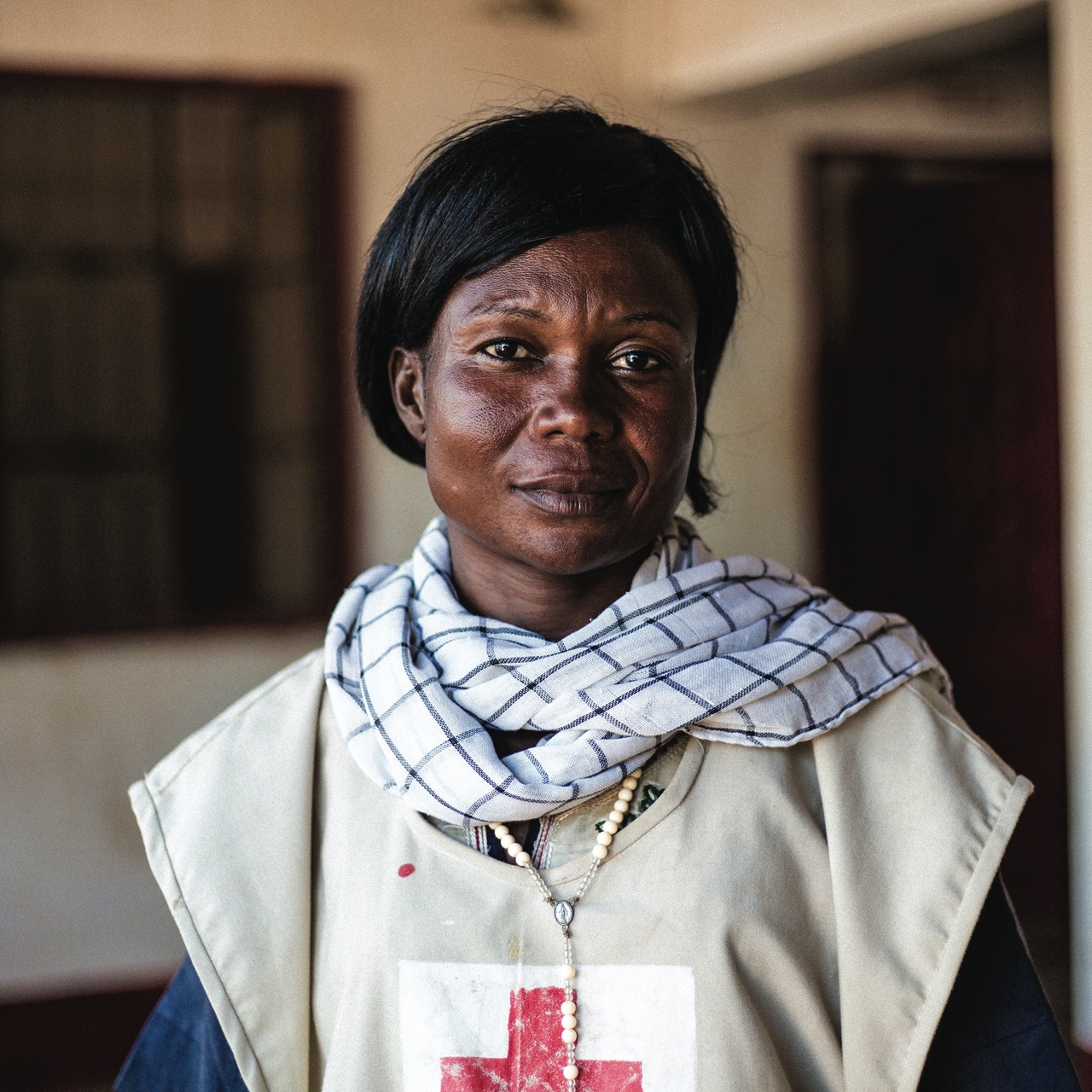 Many times, the people who help the most during crisis are themselves suffering great hardship. When fighting broke out in Wau, a city in central South Sudan in June, Christina was one of many South Sudan Red Cross volunteers forced to flee. Today she helps raise awareness among displaced people on how to maintain hygiene in difficult conditions. Photo: Alyona Synenko/ICRC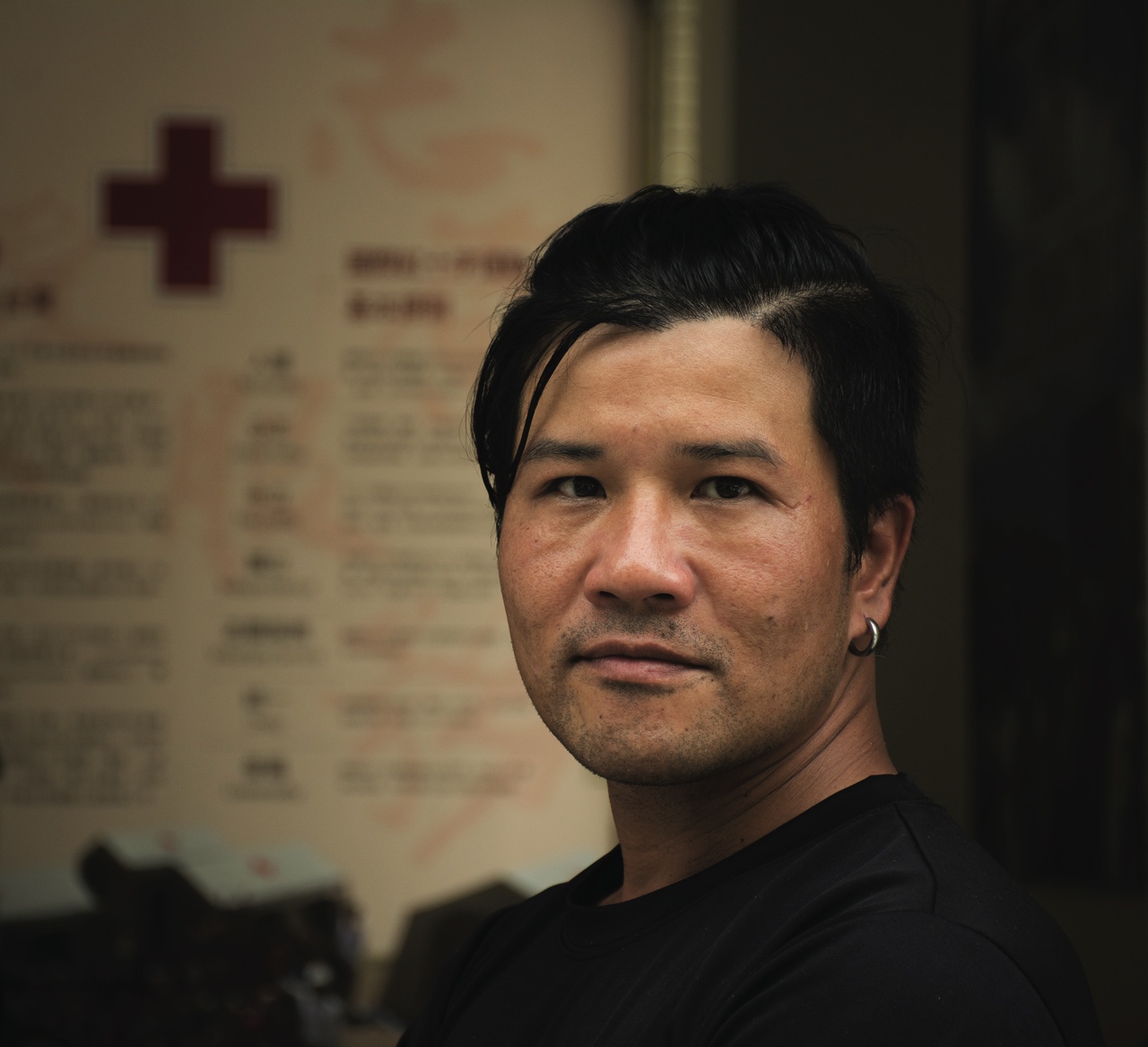 Red Cross volunteer Jing Luen in Taiwan, China was one of many volunteers who helped people cope with the damage caused by Typhoon Nepartak, which struck the area in July 2016 and caused widespread damage. Photo: Sam Smith/IFRC
Already experienced helping people affected by wildfires in her home province of Quebec, Canadian Red Cross volunteer Cindy Baillargeon travelled several hundred kilometres to spend weeks supervising a team of volunteers responding to the wildfires in the province of Alberta. Photo: Canada Red Cross Society
Local first responders work with a range of other local, national and, sometimes, international relief workers. When wildfires began destroying entire communities in western Canada this year, fire fighters from around the world were mobilized. The Canadian Red Cross Society complemented these efforts, raising money for relief activities and offering support to people needing shelter and trying to find displaced loved ones. Photo: REUTERS/Mark Blinch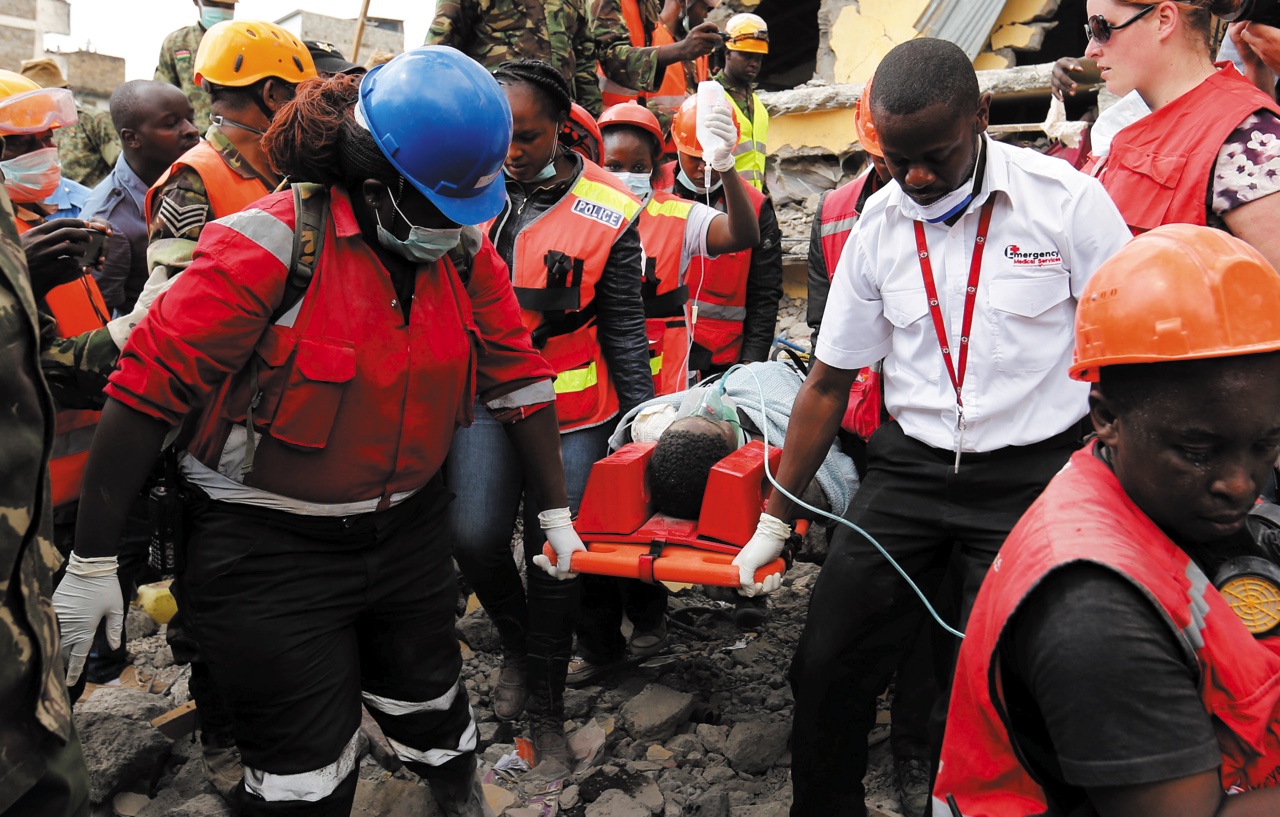 Local responders are critical because they mobilize for thousands of relatively small, localized disasters that claim as many lives in total as major disasters but do not get the attention of international media and aid organizations. Here is one example: Kenya Red Cross Society rescuers evacuate a woman from the rubble of a six-storey building that collapsed after heavy rains in Nairobi, Kenya in May 2016. Photo: REUTERS/Thomas Mukoya
Studies have shown that 90 per cent of people whose lives are saved during emergencies are saved by people who know first aid. This is one reason why the International Red Cross and Red Crescent Movement trains people from all walks of life in basic first aid. Here, the ICRC and The Palestine Red Crescent Society provide training to guards at Al-Aqsa mosque, in the old city of Jerusalem, where thousands of people visit each year. Many may suffer from heat stroke or be affected by episodes of violence that often erupt in this politically tense city. Photo: Jesus Andres Serrano Redondo/ICRC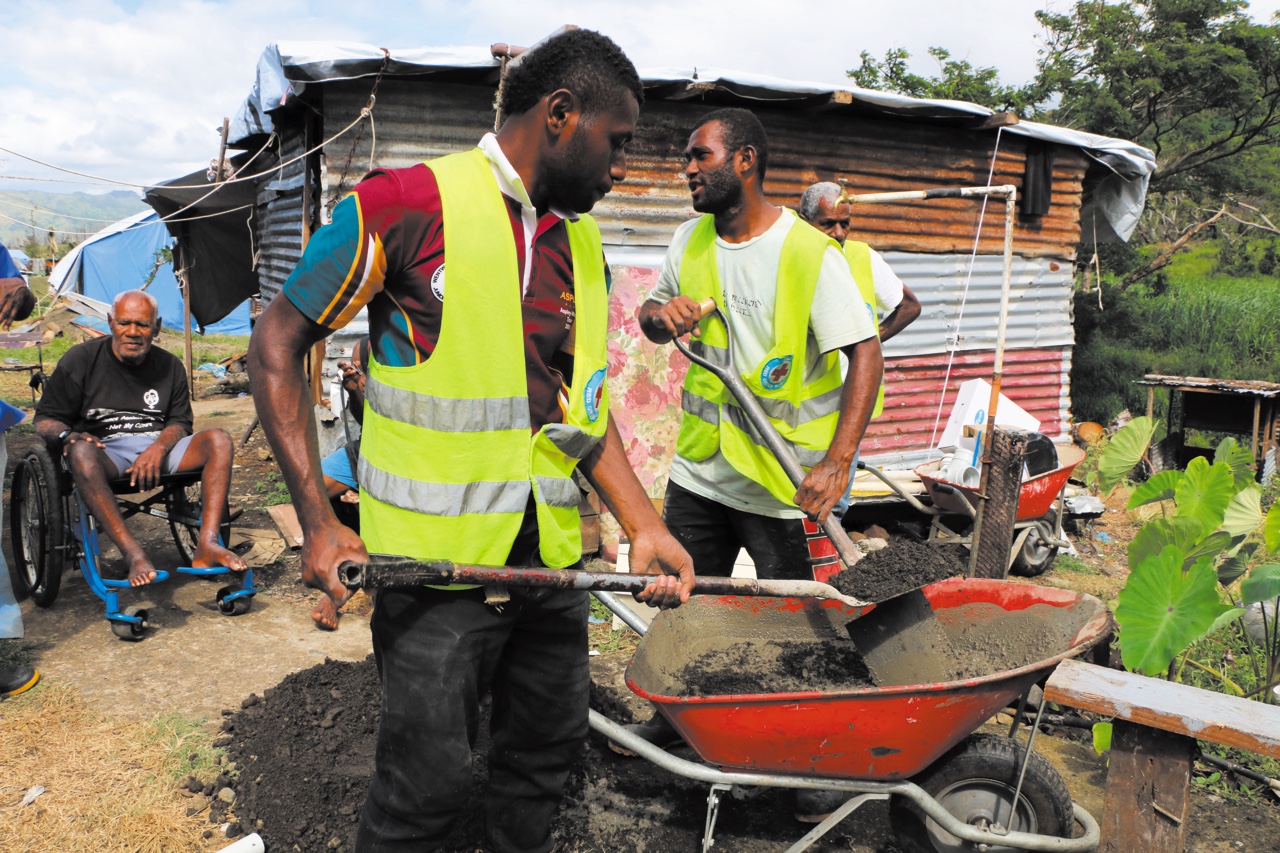 In order to bolster the efforts of local first responders, the IFRC has developed regional teams of responders, called Regional Disaster Response Teams (RDRT), with special areas of expertise. Here, Isara Iose, an RDRT member from the Samoa Red Cross Society who specializes in water, sanitation and hygiene, joins a team of Fiji Red Cross Society volunteers to help rebuild toilets damaged during Cyclone Winston in February 2016.
Photo: Corinne Ambler/IFRC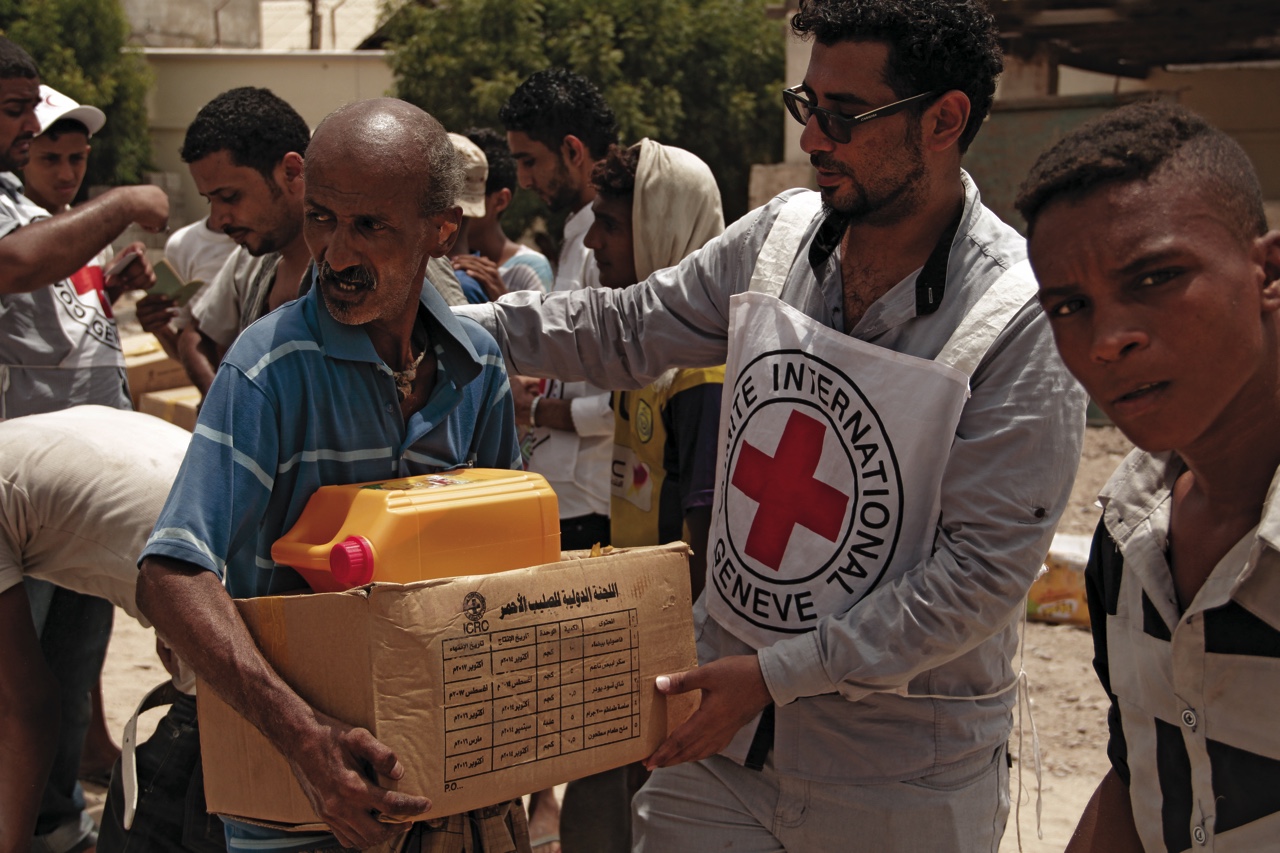 In conflict zones, or other situations of enduring crisis, every day brings new emergencies and needs to which humanitarians must respond. Sometimes, people who respond work for international organizations that have established a long-term presence in the affected country. Here in Saada, Yemen, for example, local employees of the ICRC distribute household items to people affected by the ongoing fighting. Photo: ICRC