Between hope and desperation
Loss without end. The singular grief of losing loved ones, with no answers about their fate.
For those whose loved ones have gone missing, the psychological scars can endure for decades. "The families of missing persons tend to alternate between a feeling of hope of finding their relative, and desperation and hopelessness as the years go by," says ICRC psychologist Eva Esteban Finck, who helps communities in Bolivia, Ecuador and Peru deal with disappearances of loved ones during various periods of violence and conflict in those countries.
"That alternation also creates emotional burnout and high desperation," she says. "There are many emotions; the person may feel shame or sadness or emotional exhaustion. Someone may feel guilty for not having done enough to avoid the disappearance or not doing enough to search."
Family and community life are also shaken. If a head of household disappears, the mother or the children take on that role and the children often have to leave school.
These are few reasons why the response is often about more than psychological care; it's about accompanying people through a long painful process that may involve identifying the remains of loved ones, being there as those remains are reburied in traditional ways, and offering counselling to those who never find answers.
Every community is different, however, so the response varies. In the following stories, people whose loved ones have disappeared talk about their grief and the small comfort they find despite the lingering uncertainty.
Photos: Jjumba Martin/ICRC
69 year old Ayo Narasista's son was abducted during the 20 year conflict in northern Uganda between the Lord's Resistance Army and the government of Uganda. Thousands of people went missing as a result of the fighting and the fate of many of them remains unknown today.
"My son Okeny Alex was my hope for continuing our family name.  Alex was abducted by armed men on the way back from a school competition in Kalongo village. All this happened in 2000 when he was about 13 years old.
The whole community turned on me because I had failed to protect my son and could no longer have a daughter in law. My husband soon left, leaving me feeling like a failure. I was so depressed and alone. For a long time, I could not sleep."
Ayo Narasista now takes part in psychosocial support group sessions offered by the ICRC in her village. "Talking about it with other people like me has helped me to sleep well at night," she says.
Photos: Joanna Atkinson / ICRC
It's been nine years since Ranjinithevi's husband, brother-in-law and two brothers went missing during the days of conflict in Sri Lanka. Last year, she received training to become an 'accompanier' who facilitates group sessions for other relatives of missing people in her community.
"The mental anguish was unbearable.  My parents were so affected that I wondered who I could share my feelings with. I didn't speak to anyone in the village. They wouldn't understand.
After I joined the family accompaniment group, I realised I wasn't the only one suffering. The others in my group have suffered too, some more than I. But they have learnt to cope.
Some have changed, but others – in spite of talking – are still anxious and worry over the fate of their missing relatives. They feel some peace during the sessions, but their anxieties return when they go home."
Ranjinithevi says her mental and emotional heaviness has reduced somewhat due to group family counselling. "The memories never leave but I'm able to cope now and take care of my family. I'm more loving towards my children and I have started to look forward to seeing them finishing school and moving ahead in life."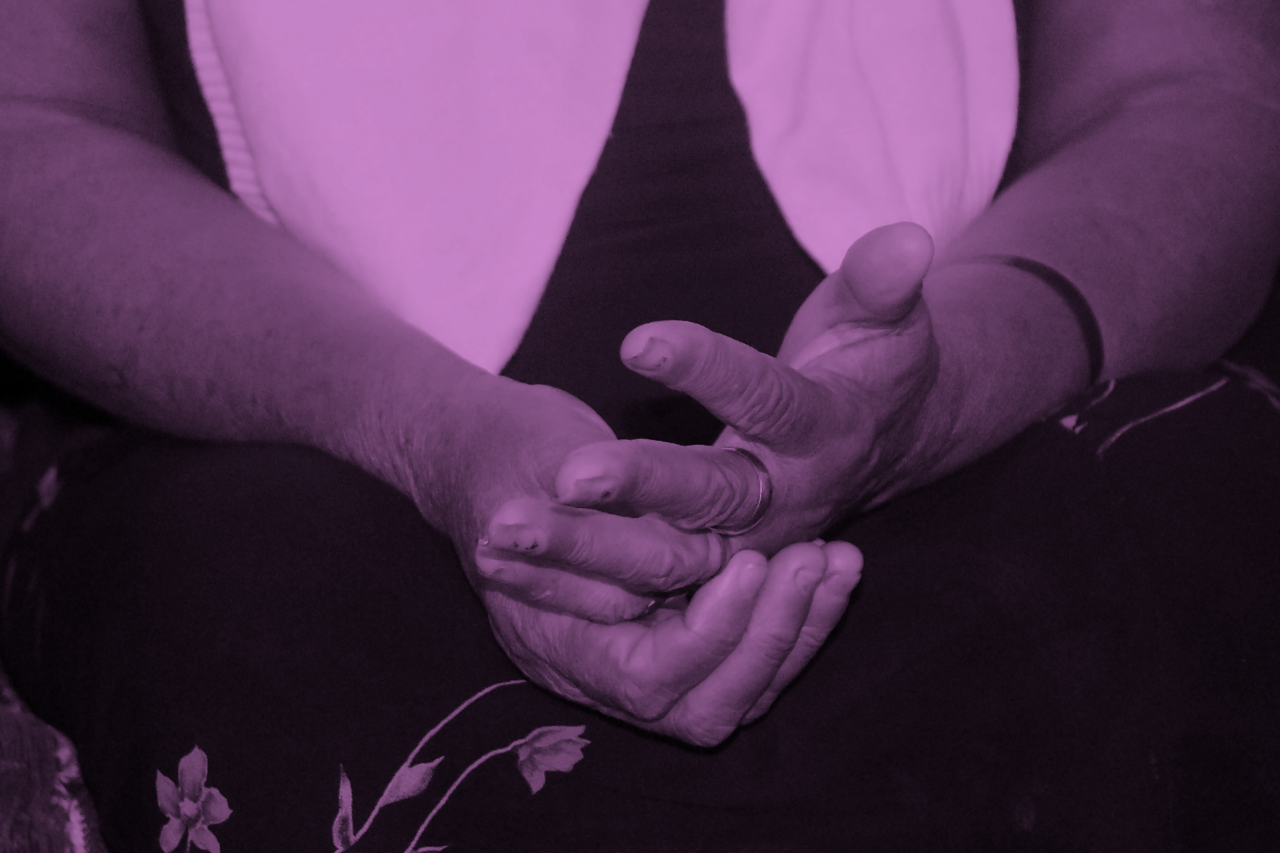 Where is my daughter?
A mother's desperate search for her daughter highlights how easily people can fall out of touch — even in the digital age.
---
This post is also available in: Français
Back to Home