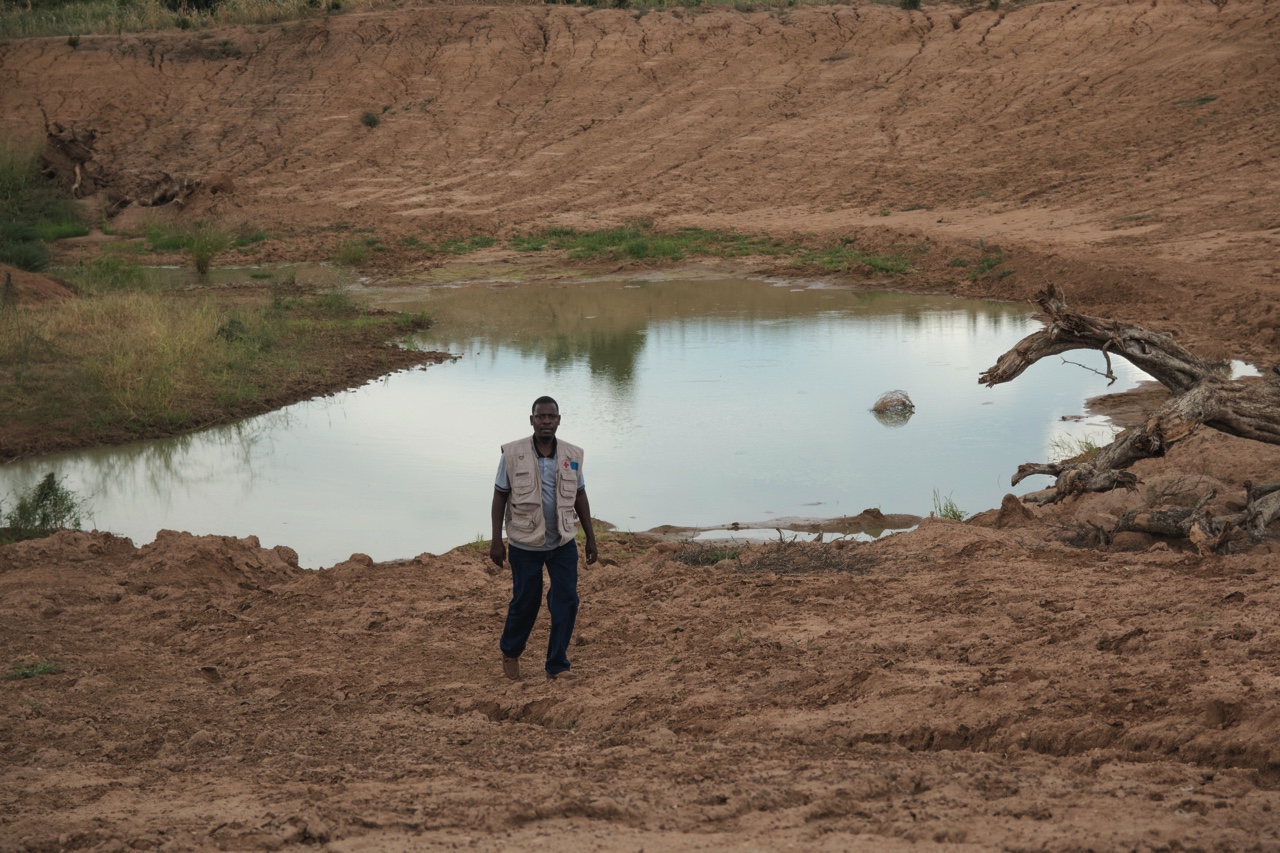 The El Niño weather patterns are one reason the Nsanje district of southern Malawi experienced heavy flooding in the rainy season of 2014–2015 and then extreme dryness the following year, causing significant food insecurity. Roster Kufandiko, the assistant disaster manager at the Malawi Red Cross Society, has been helping people cope as crops withered and died. To address the wider crisis affecting southern Africa, the IFRC has announced a major, US$ 110 million, four-year initiative to support the response of National Red Cross Societies across the region. Photo: Thea Rabe/Norwegian Red Cross
The return of 'super' El Niño
Though they come from different continents, the images are eerily similar: a lake in Viet Nam that supplied water to local farms and communities now completely dry; a major river in Colombia that nourished the fishing trade now a narrow trickle surrounded by a basin of cracked mud; a shrinking watering hole in southern Malawi. These are just a few examples of the havoc the 2014–2016 El Niño weather patterns are wreaking in various corners of the globe. Caused when surface water in tropical parts of the Pacific Ocean becomes warmer than average and this heat is released into the atmosphere, the El Niño weather patterns in many areas go unnoticed or have beneficial impacts. But they can also cause extreme problems when too much, or too little, rain falls. In Peru, El Niño has caused heavy rains and floods. In Canada, it helped create the conditions for massive wildfires. In many parts of Africa, the 2014–2016 El Niño has contributed to massive crop failures, livestock starvation and food insecurity for more than 30 million people. These photos show what the current El Niño, which many are comparing to the 1997–1998 'super' El Niño, is doing to communities around the world and what's being done to help people cope.
El Niño in numbers
1.75 million: Number of Vietnamese people directly affected by El Niño-related drought conditions, which have now lasted two years.
10 million: Estimated number of people in Ethiopia in need of food aid due to El Niño-related drought.
49 million: Number of people across southern Africa expected to be struggling to get adequate food by the end of the year.
110 million: The amount in US dollars the IFRC hopes to raise as part of a four-year initiative to help National Societies in southern Africa address the climate-related crises sweeping the region.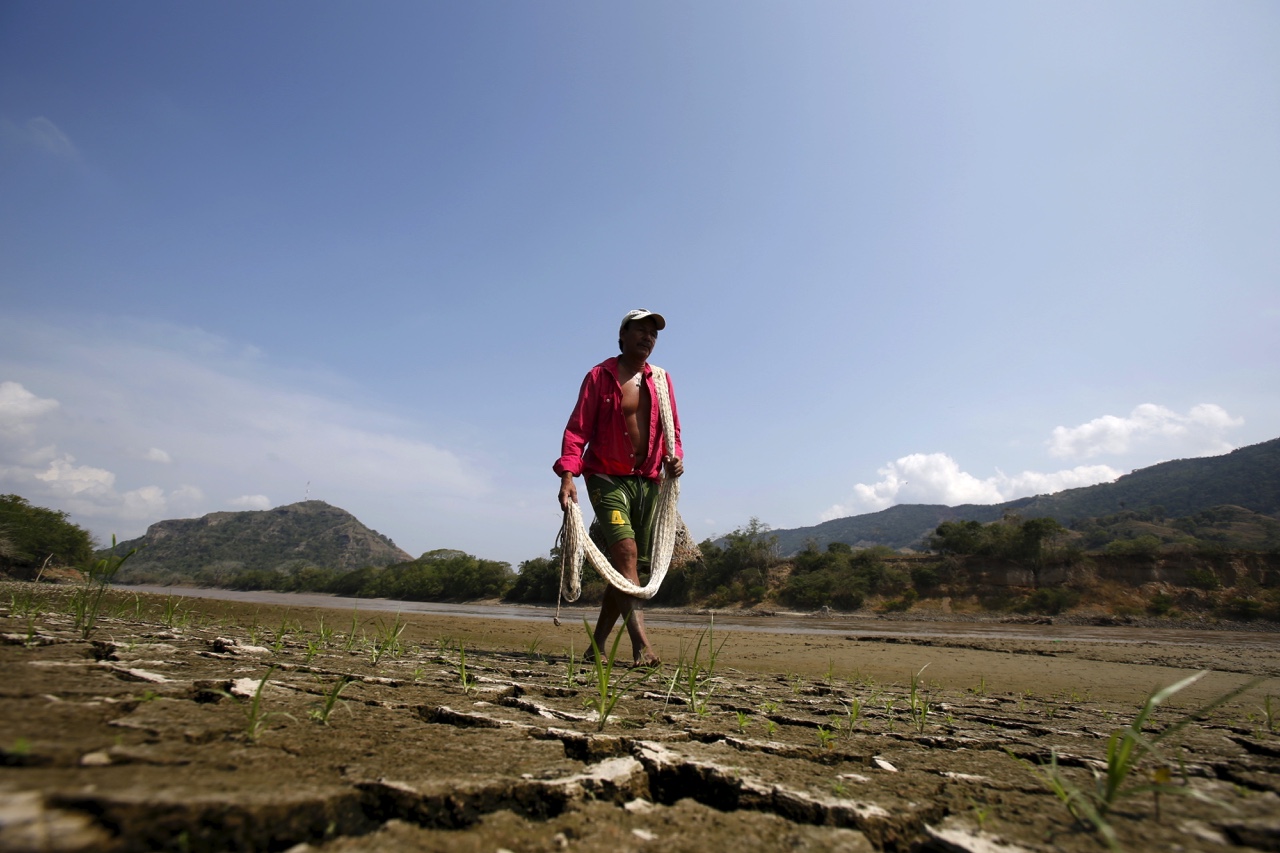 A fisherman walks on the shore of the Magdalena River, the longest and most important river in Colombia, now affected by severe drought. Photo: REUTERS/John Vizcaino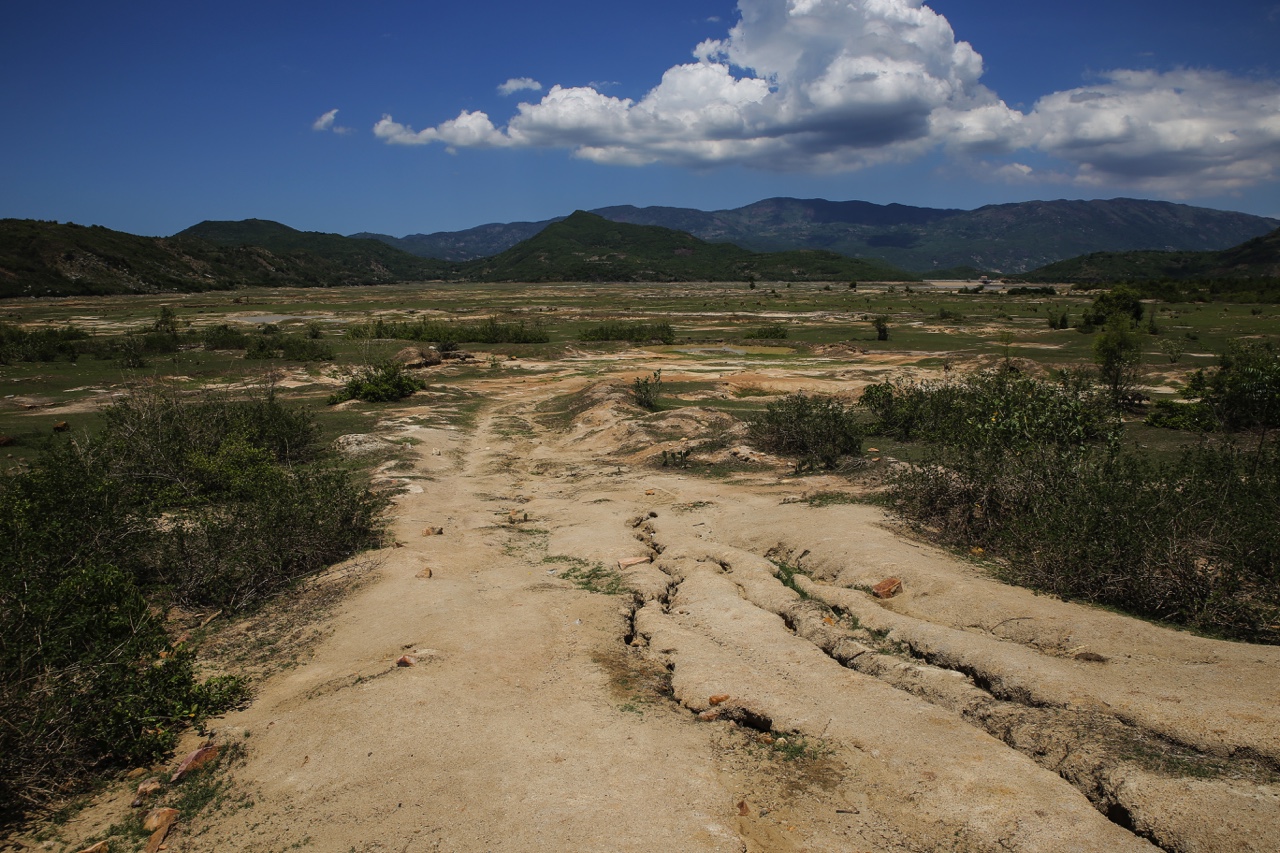 In Viet Nam's coastal Mekong Delta region, El Niño has turned once verdant rice paddies and a network of canals and lakes into brown, desert-scape while saltwater contamination from encroaching seawater has contaminated croplands further and further up the delta. "Salinity is four times higher than seasonal averages," said Phan Duy Le, vice chairman of Quoi Dien commune in Thanh Phu district, Ben Tre province. Lakes like this one in Ninh Thuan province have all but dried up. All told, the drought has severely affected more than 1.75 million people in 18 provinces. Photo: Giang Pham/IFRC
Known as Viet Nam's rice bowl, the Mekong Delta accounts for more than half of the country's rice and fruit production. In the Southern Central region, however, farming has stopped on roughly 45 per cent of total agricultural land. In the Mekong Delta, at least 300,000 households (1.5 million people) have had no income for several months. Here in Phuoc Chien commune, in Ninh Thuan province, Vietnam Red Cross Society staff provide clean water for daily use and cash grants to help people get by until the next harvest in September. Photo: Giang Pham/IFRC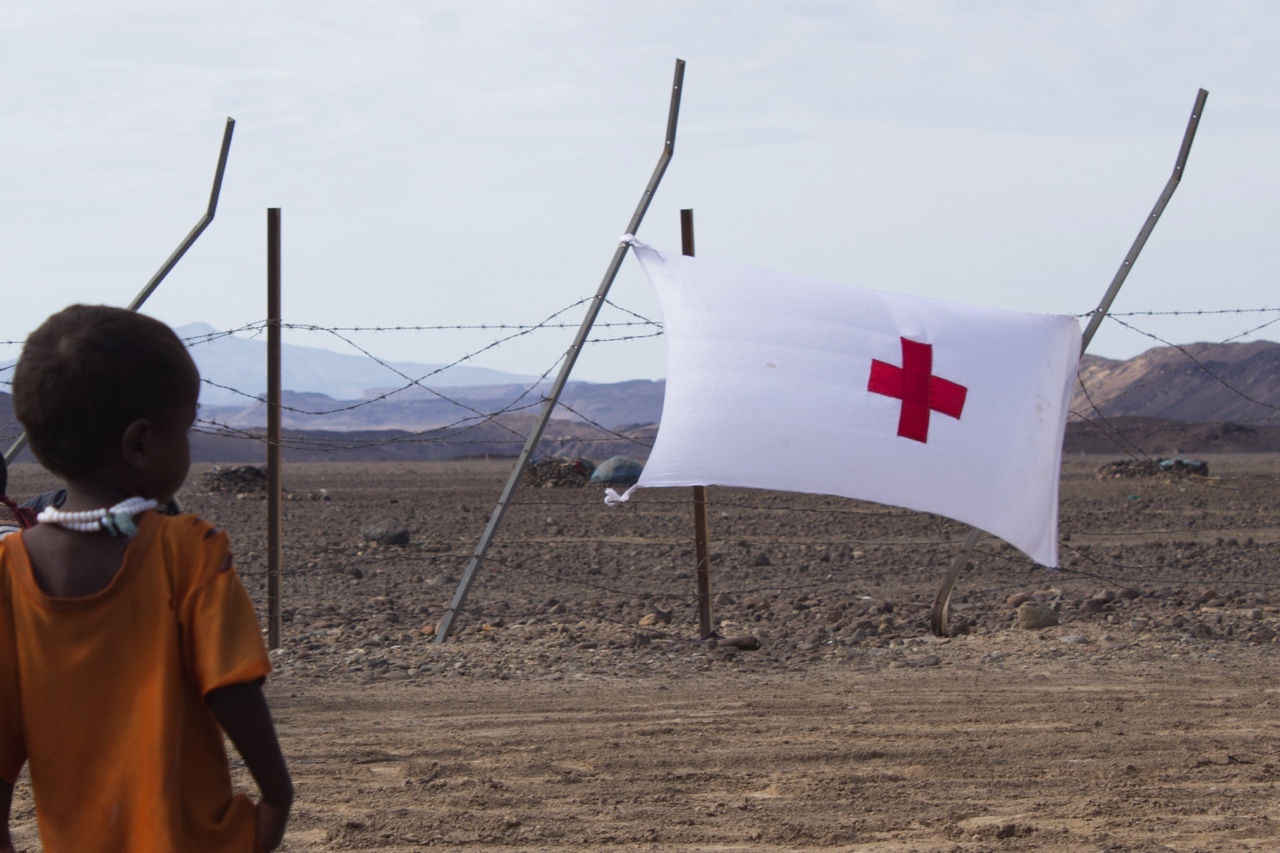 In the Afar district in northern Ethiopia, people have been hoping, in vain, for much need rainfall, as severe drought has ruined three consecutive harvests right across the country. More than 10 million people are in need of food aid. The drought makes access to food difficult in Ethiopia where up to 80 per cent of people make their living from farming. The situation in the country has not been this severe since the mid-1980s, when famine led to more than 400,000 deaths. "In Afar, people's livelihoods and main income come from cattle, but almost all the cows have now died," says Marjo Leppänen, an IFRC logistics delegate in Ethiopia. Photo: Tatu Blomqvist/Finnish Red Cross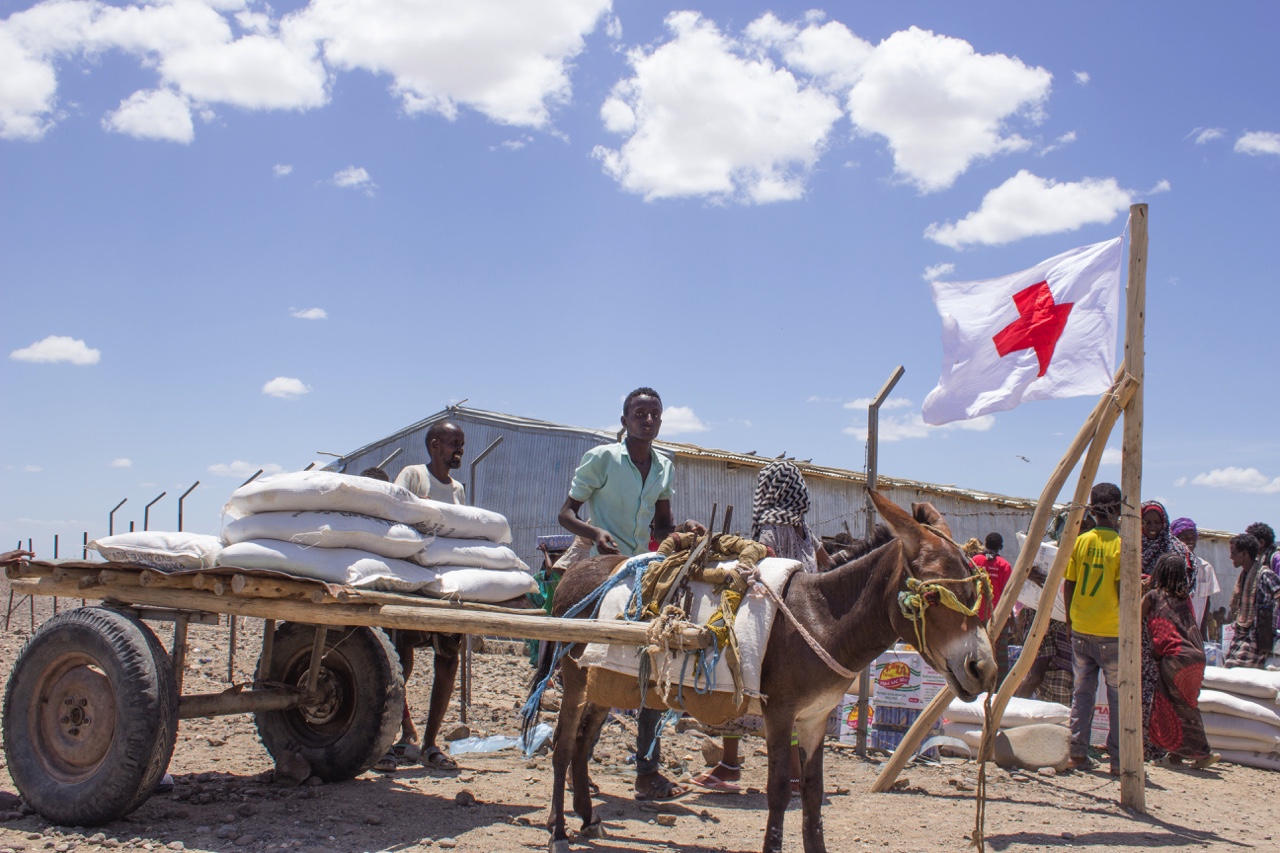 In response to the crisis, volunteers and staff of the Ethiopian Red Cross Society have endured extreme temperatures and difficult travel to hard-to-reach regions in order to deliver much-needed water and sanitation services, nutrition, livelihood support and healthcare, particularly for malnourished children under five years and pregnant and lactating women. Photo: Tatu Blomqvist/Finnish Red Cross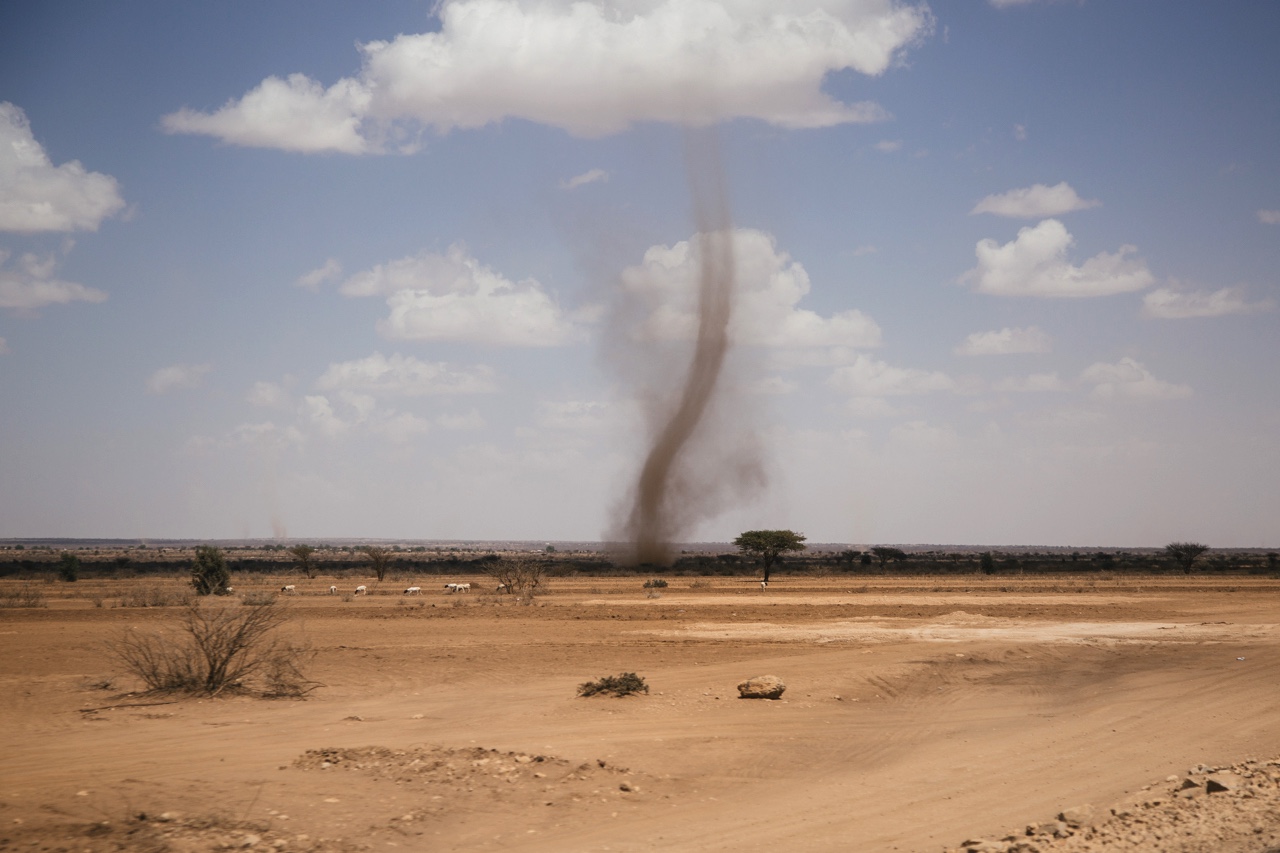 In Somaliland, Somalia, cyclones like this one are both feared and seen as a sign of rain. These days, the cyclones have been more common than the rain however, forcing people from the border region between Ethiopia and Somaliland to the coastal areas looking for green land to graze their livestock. Photo: Tatu Blomqvist/Finnish Red Cross
The people pictured travelled more than 300 kilometres but couldn't find food for their animals. Many families lost most or all of their livestock on the way. At the outskirts of Qulujeed village, Ethiopian Red Cross Society volunteers provided water and food for the people, but for many of their animals it was already too late. Photo: Tatu Blomqvist/Finnish Red Cross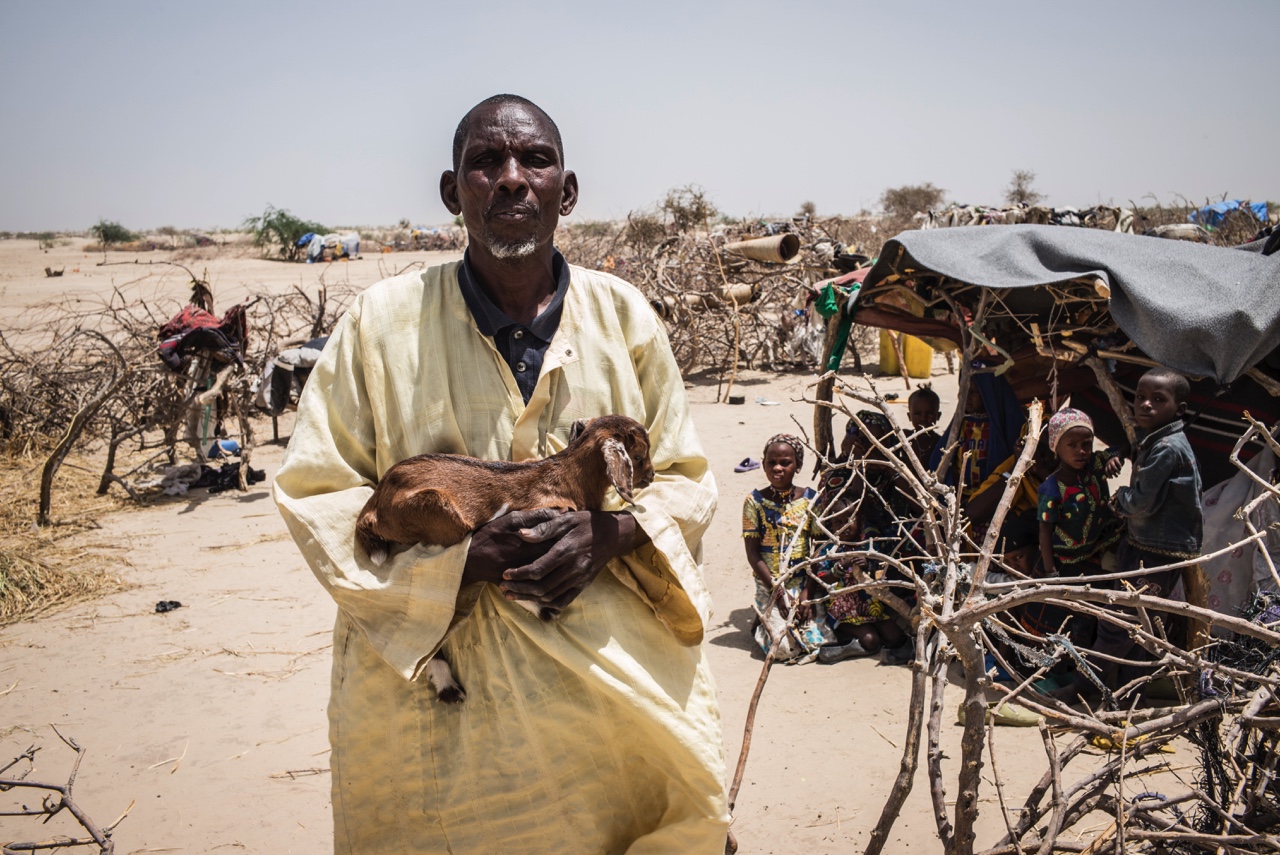 In the Diffa region of Niger, tens of thousands of refugees and displaced people are living in harsh conditions because of the fighting in neighbouring Nigeria. Local communities —  already struggling with economic hardship due to drought and the loss of cross-border trade with Nigeria —  are finding it hard to cope. Agricultural output, which is concentrated around Lake Chad, has plummeted and thousands of nomadic herders are stuck where there is not enough grazing land or water for their livestock. The family of 60-year-old Maina M'Bodo owned around 100 cows that grazed on islands on the Nigerian side of Lake Chad, before the fighting forced them to move. "The rebels attacked us and killed five members of my family, including one of my children," he says. "They took all our cattle. By taking my cows, they've taken my life." M'Bodo's family received building materials and food aid from the ICRC and when the family arrived in Yebi, near the border with Nigeria, the village chief gave them some land to set up home. "I sell straw now and my wives earn a living by grinding millet for the locals," he says. Photo: Sylvain Cherkaoui/Cosmos for ICRC
Water is a scarce resource for the thousands of displaced people and refugees who have fled the fighting in Nigeria. To avoid the queues at wells, some villagers in Toumour are drawing water from a pond where livestock drink. To provide more people with clean drinking water, the ICRC has drilled new boreholes. The ICRC is also boosting access to clean water in areas where water is scarce but the population has risen —  creating the potential for tensions. In 2015, the ICRC provided emergency food aid to more than 200,000 people —  refugees, displaced people and locals. Photo: Sylvain Cherkaoui/Cosmos for CICR
ICRC support for doctors in Diffa regional hospital in Niger helps them carry out emergency operations on patients who would otherwise have to travel more than 1,000 kilometres to the capital, Niamey. Here, an ICRC nurse checks on a patient receiving intravenous rehydration. Photo: Sylvain Cherkaoui/Cosmos for ICRC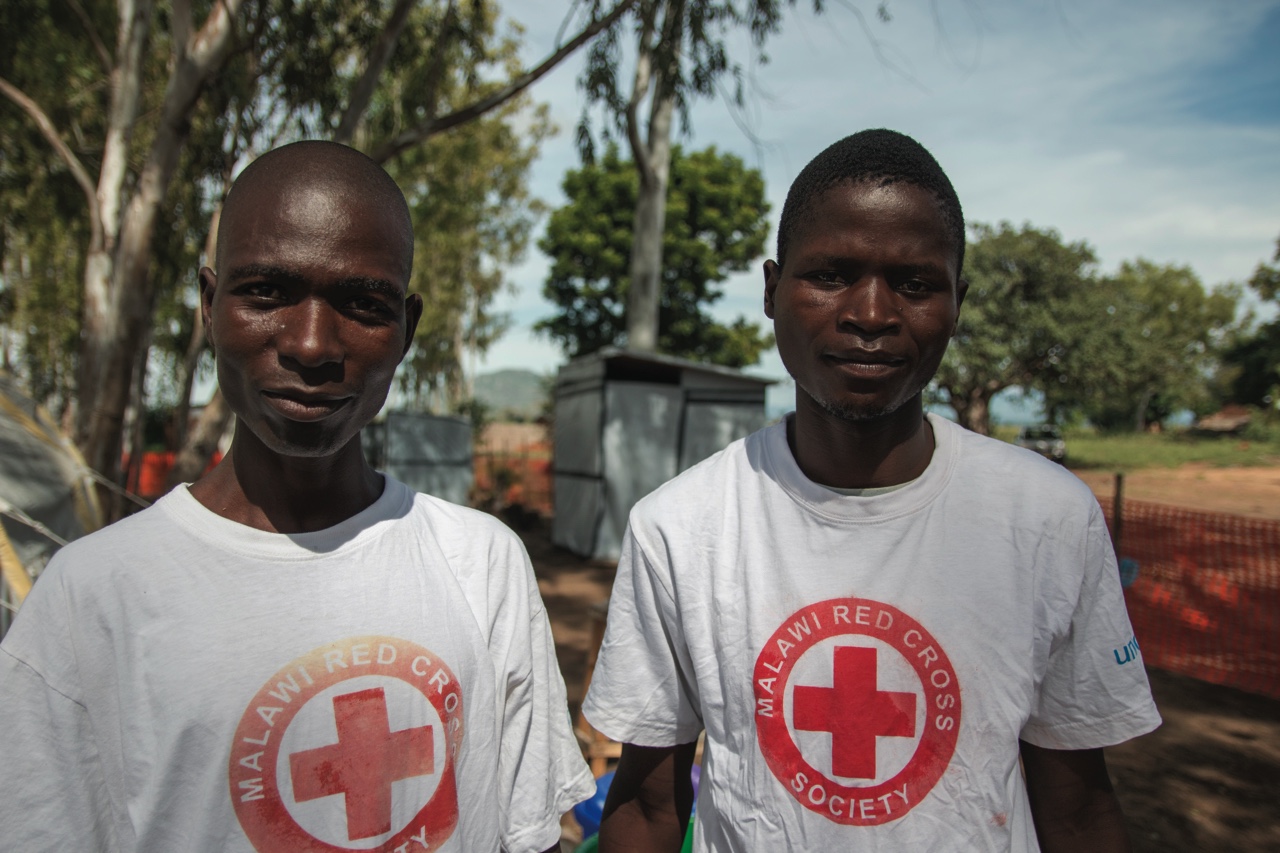 Lack of access to clean water caused by drought or flooding often creates new emergencies that compounds the crisis. Fanuel Sadick, 23, and Patrick, 31, are volunteers at the cholera clinic in Malawi's Zomba district, where the ongoing drought led people to drink from contaminated water sources, leading in turn to an outbreak of cholera. Photo: Thea Rabe/Norwegian Red Cross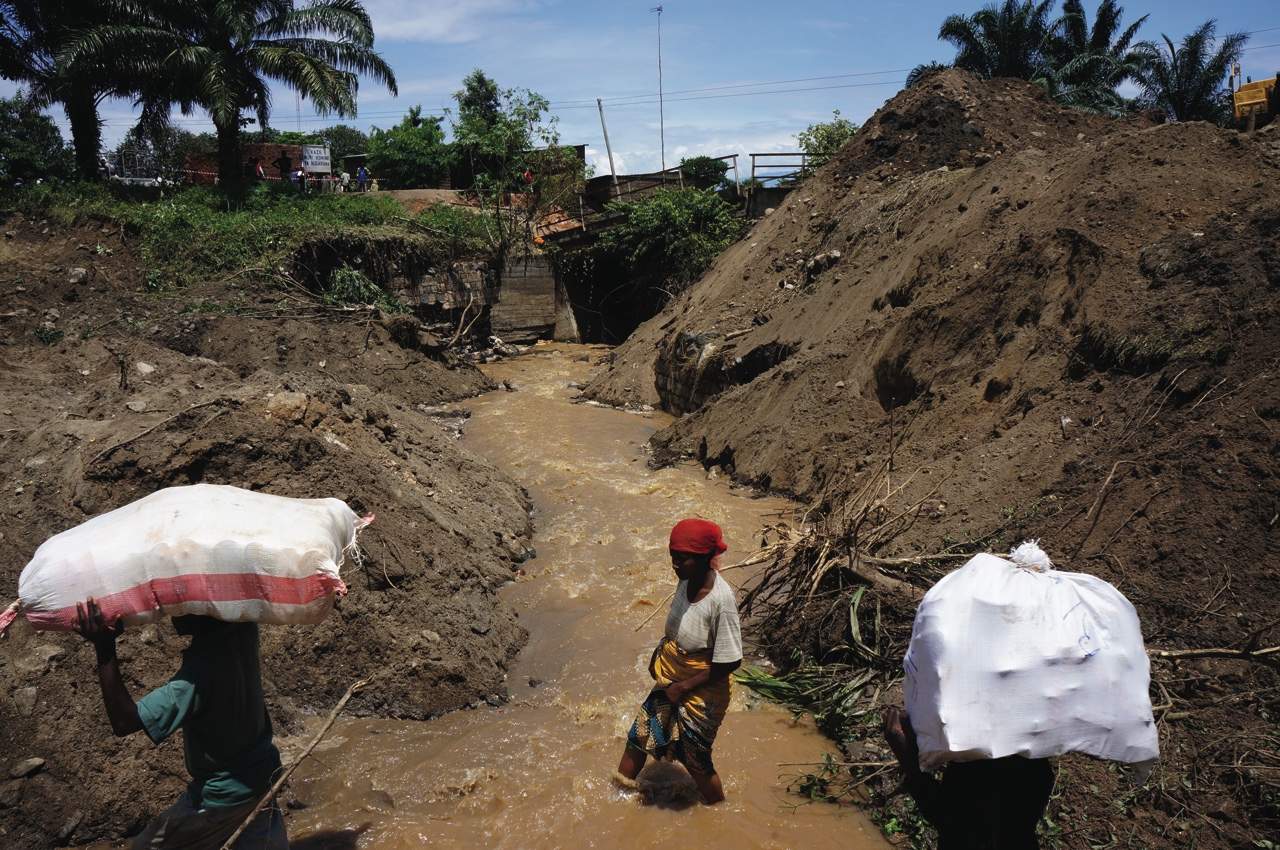 In many places, El Niño struck just as other crises were already unfolding. In April 2015, people in Burundi began fleeing their country due to pre-election violence. Then El Niño came along, causing extensive flooding that destroyed homes, schools, roads and bridges. The Burundi Red Cross provided first aid to the injured and set up two camps for those left homeless by the floods, among other things. Photo: Burundi Red Cross
El Niño impacts each area differently. The best way to judge whether El Niño is likely to bring too much or too little rainfall is to monitor seasonal forecasts. In Peru, at the end of 2015, seasonal and short-term forecasts of heavy rain triggered a range of measures that included water purification, fumigation against disease-carrying mosquitoes, sanitation measures and distribution of hygiene kits to families in numerous communities. With help from the IFRC, the Peruvian Red Cross offered a training workshop and field exercise on emergency shelter for volunteers and staff in Chiclayo. Photo: Peruvian Red Cross