2017 has been marked by increasing numbers of extreme weather events. Drought, flood and hurricanes have caused devastation across the planet.
When it comes to weather, 2017 has been a year of extremes. As ongoing drought ravages large swathes of Africa and parts of the Americas, this year has been marked by heavy rains, tropical storms, and massive flooding and landslides, affecting millions of people. Meanwhile, heatwaves and dry conditions have led to wildfires in many parts of Europe and North America.
With climate change raising ocean temperatures, rainfall and storm surges are becoming more intense.
These pictures represent some of the human costs, and humanitarian challenges, that we may see more and more often in the future.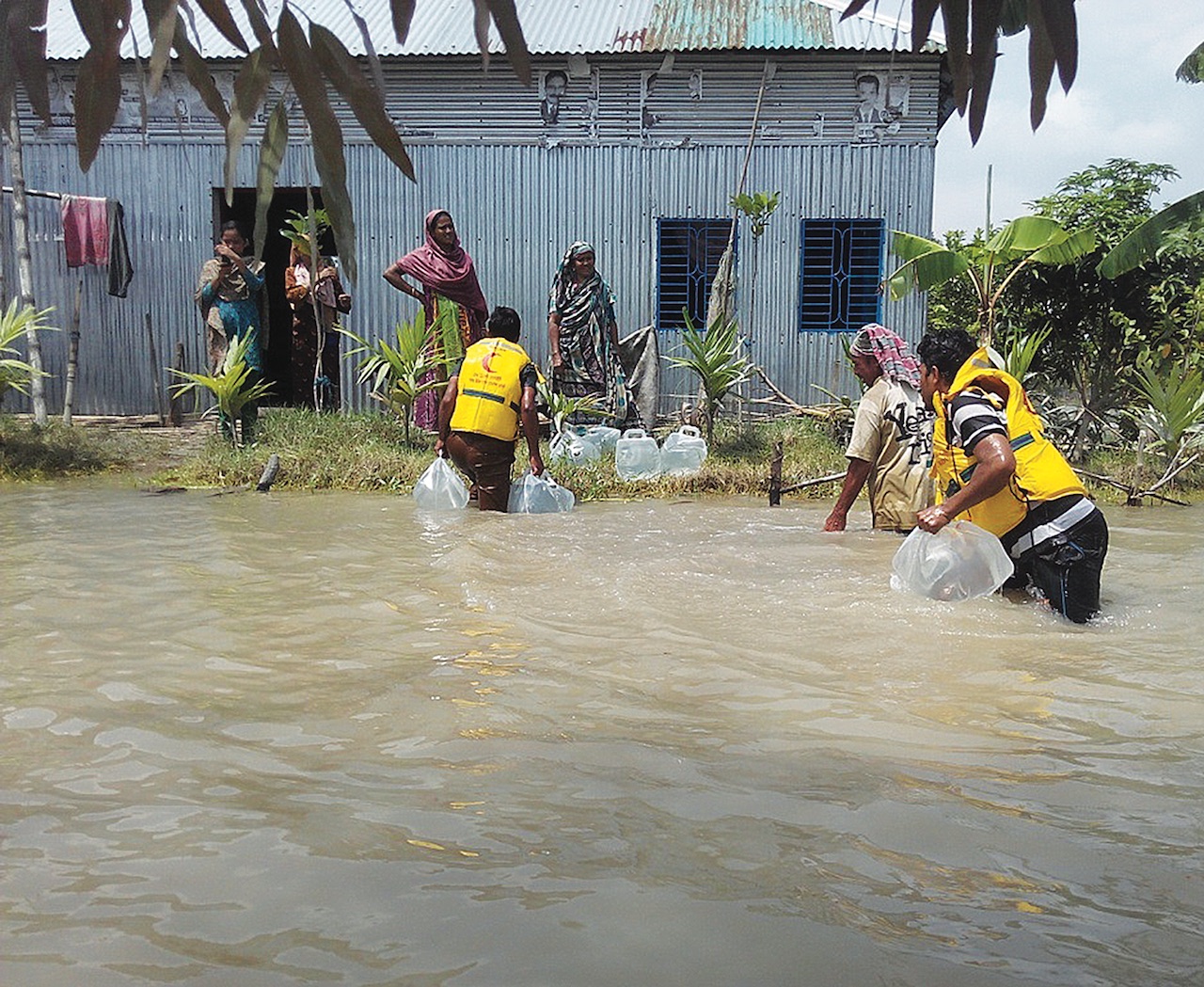 Bangladesh Red Crescent Society volunteers bring life-saving drinking water to marooned households in Islampur. Heavy monsoon rains in August and September caused floods that devastated wide areas of Bangladesh, India and Nepal. Floods this year in Bangladesh have affected some 7.4 million people, while in Nepal, landslides killed more than 100 people and damaged 62,000 homes. Photo: Kamrul Hasan/Bangladesh Red Crescent Society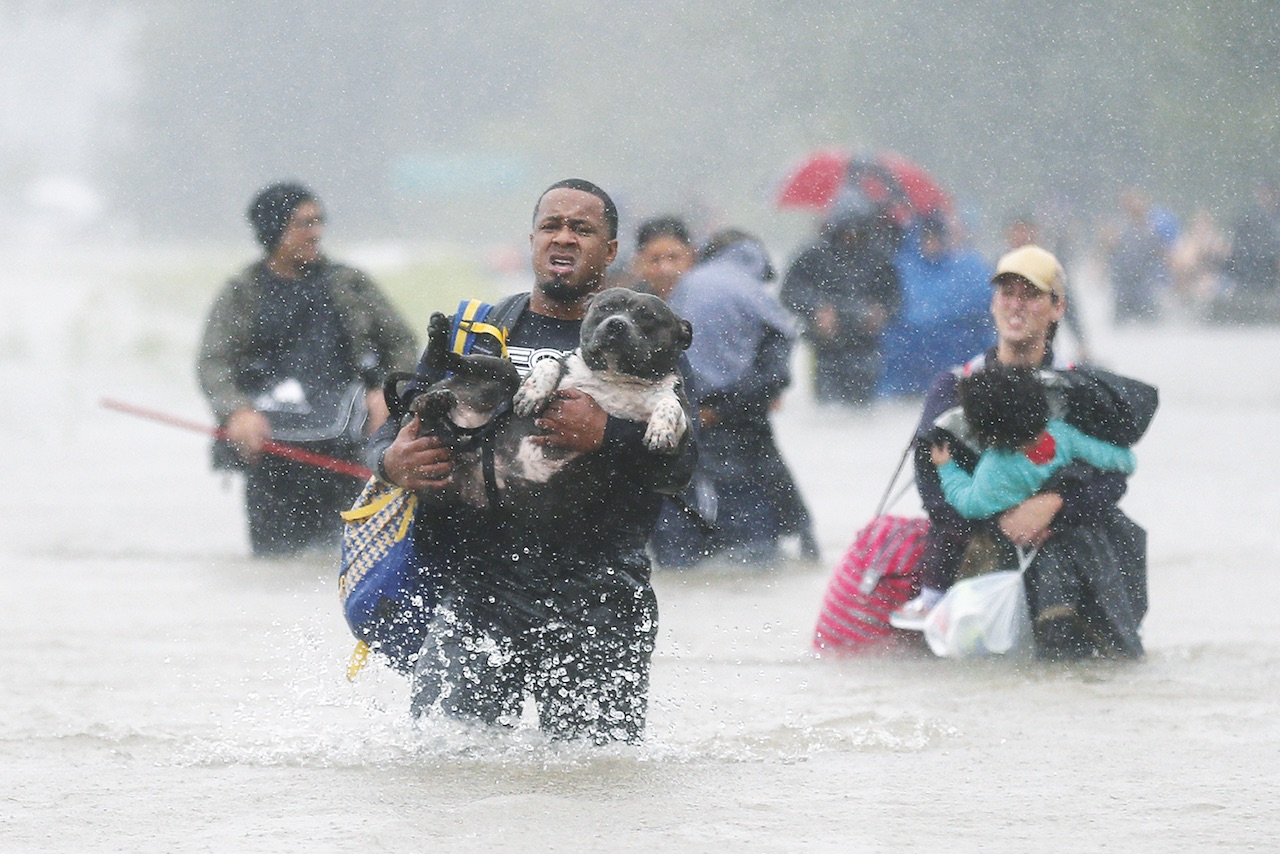 In Texas, United States, people carry their children and pets through flood waters caused by Tropical Storm Harvey in August. Photo: REUTERS/Jonathan Bachman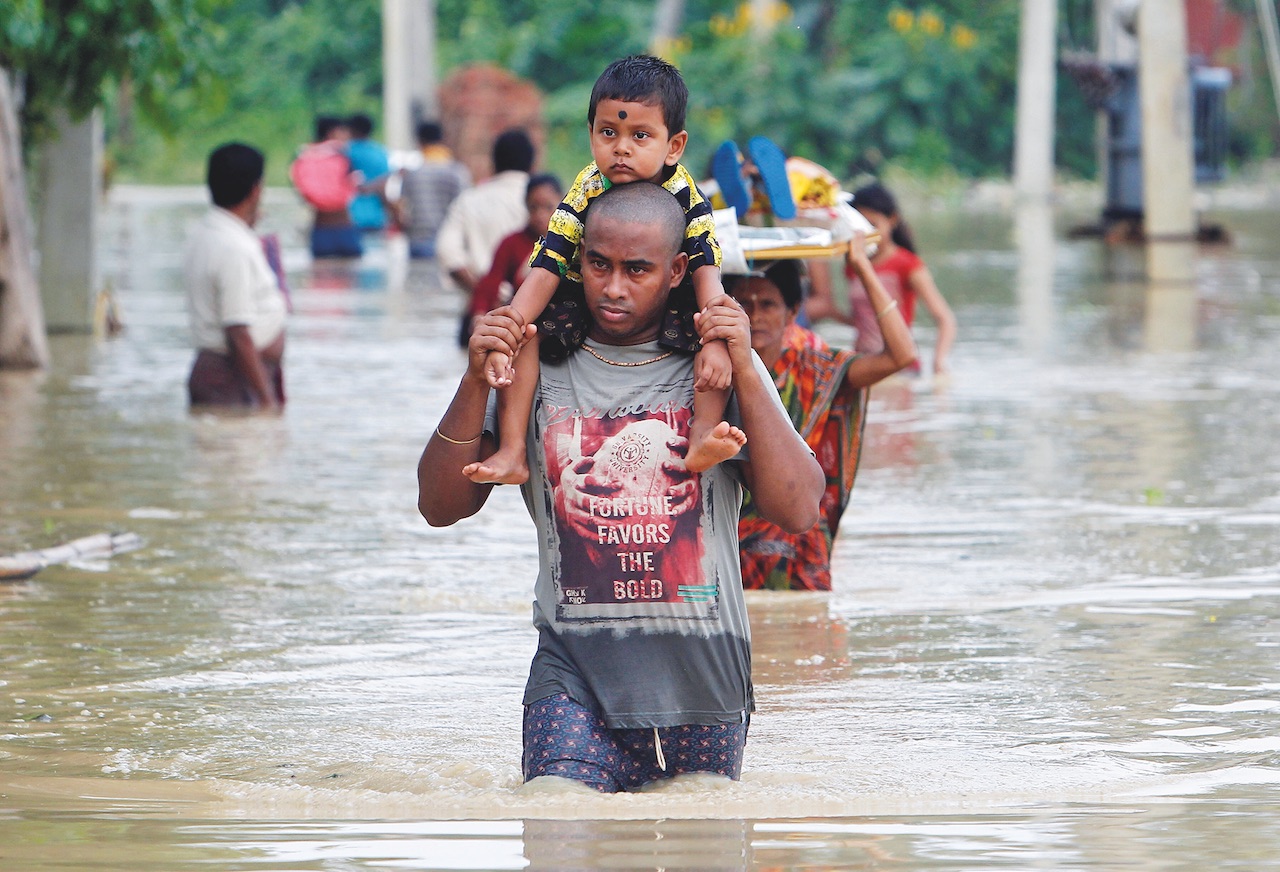 When the waters come, people must quickly take what is dearest to them and try to find safe ground. On the outskirts of Agartala, India, a man carries his child through a flooded area after heavy rains hit his village in September. Photo: REUTERS/Jayanta Dey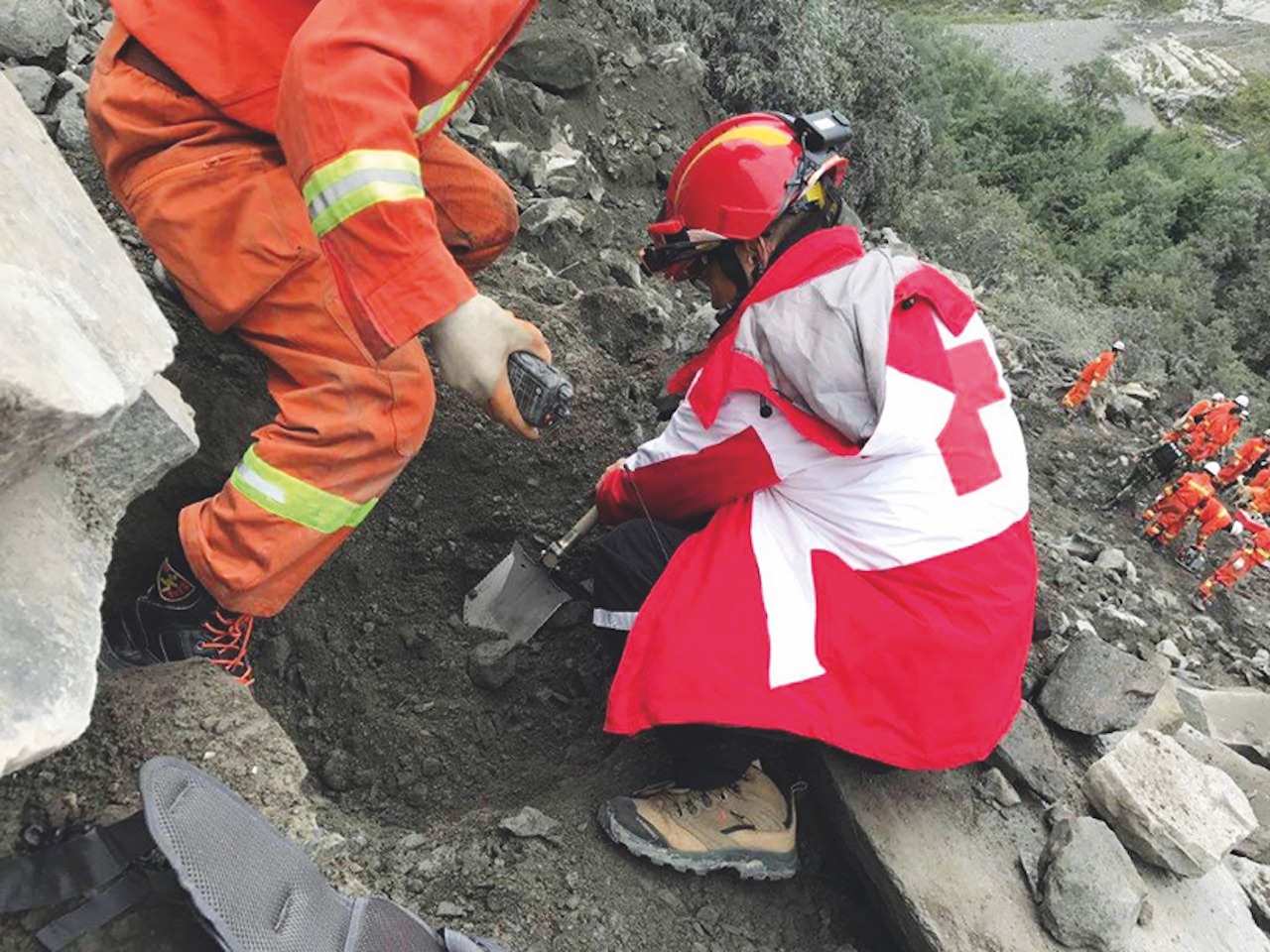 In June, heavy rains in China prompted a massive landslide that swept over Xinmo village killing more than 130 people, causing the evacuation of 630,000 people and leading the Red Cross Society of China to launch an immediate emergency operation. More than 6,500 houses were destroyed in the flooding. Photo: Red Cross Society of China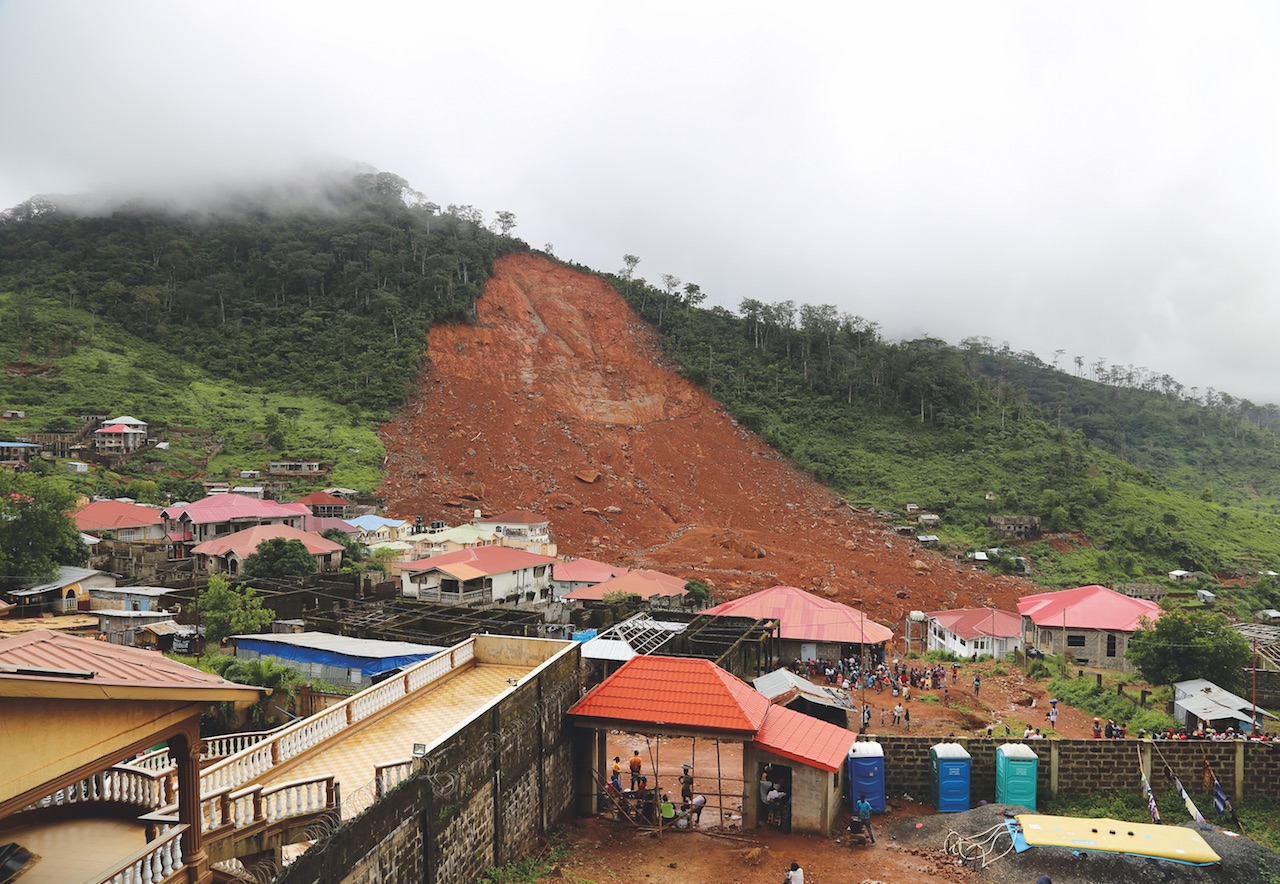 Then in September, on the outskirts of Freetown, Sierra Leone, houses built on Sugar Loaf Mountain were buried in a mudslide caused by unusually high levels of rainfall. Photo: Katherine Mueller/IFRC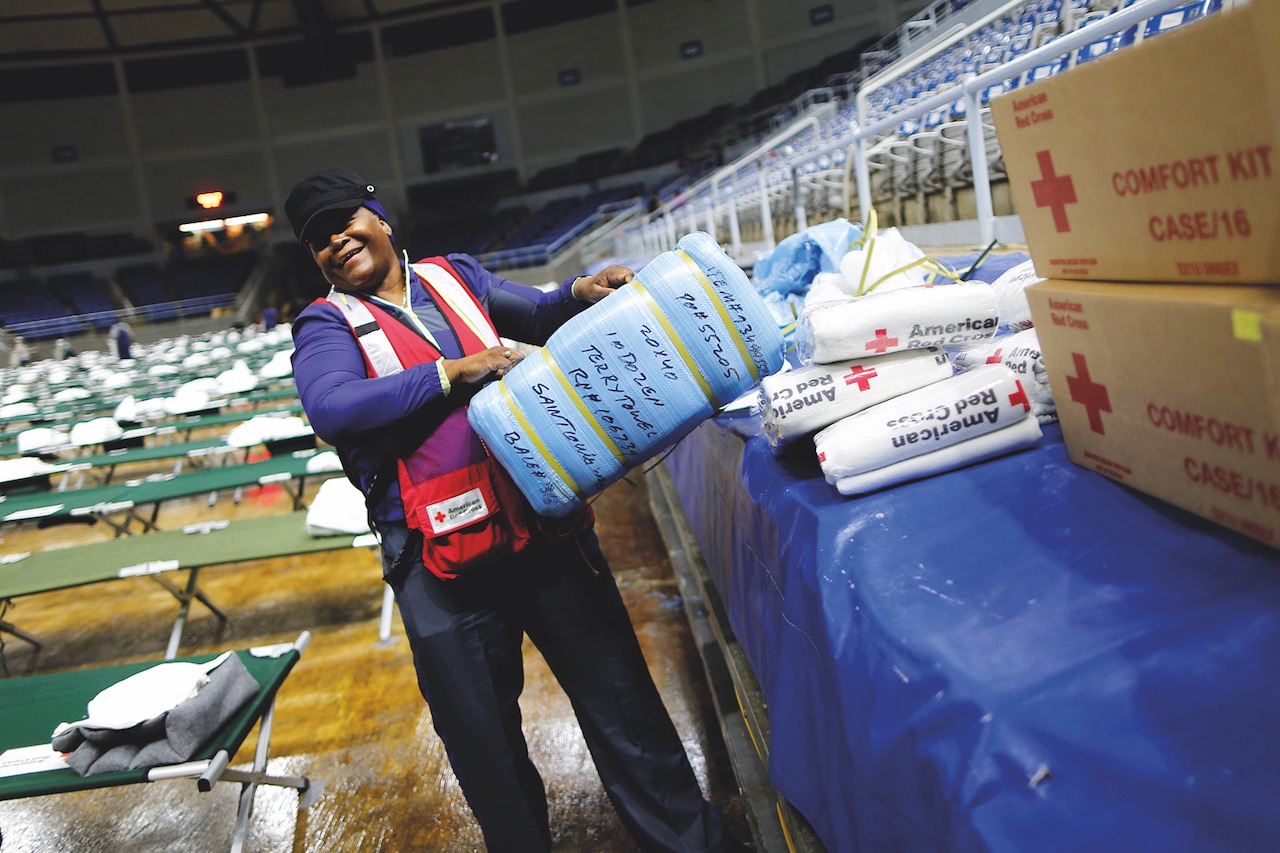 Floods also usually cause massive and rapid displacement, creating an immediate demand for shelter. American Red Cross shelter manager Irene Gray prepares a stadium in Louisiana, United States for evacuees from Tropical Storm Harvey, in August. Photo: REUTERS/Jonathan Bachman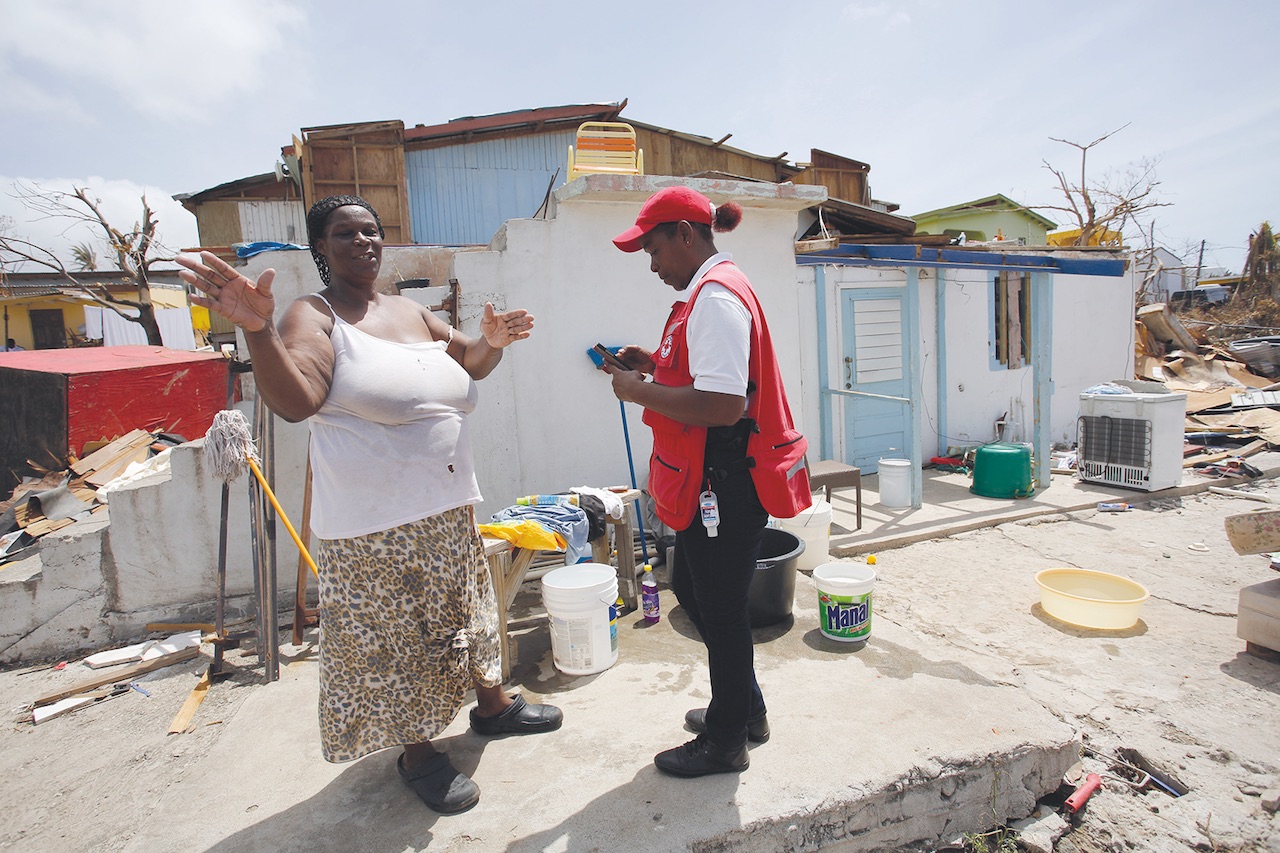 A Netherlands Red Cross volunteer distributes water and assesses needs on the island of St. Maarten after Hurricane Irma damaged or destroyed 70 per cent of the homes, buildings and critical infrastructure, including water supplies. Photo: Arie Kievit/The Netherlands Red Cross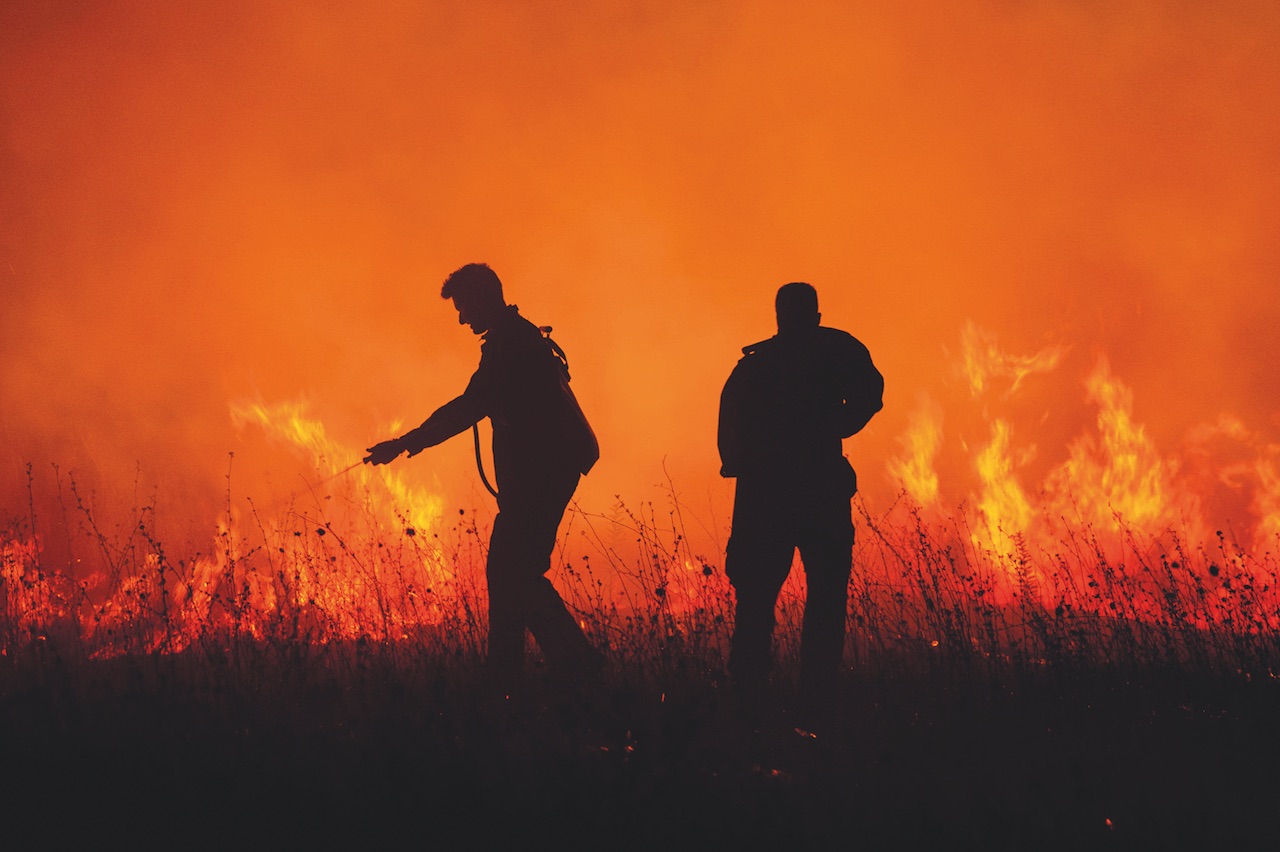 Elsewhere, extreme heat and dryness created ideal conditions for wildfires, which broke out across Europe, the north-west of the United States and Canada. Here, firefighters work to put out a forest fire near the town of Skradin, Croatia in August. Photo: REUTERS/Edin Tuzlak