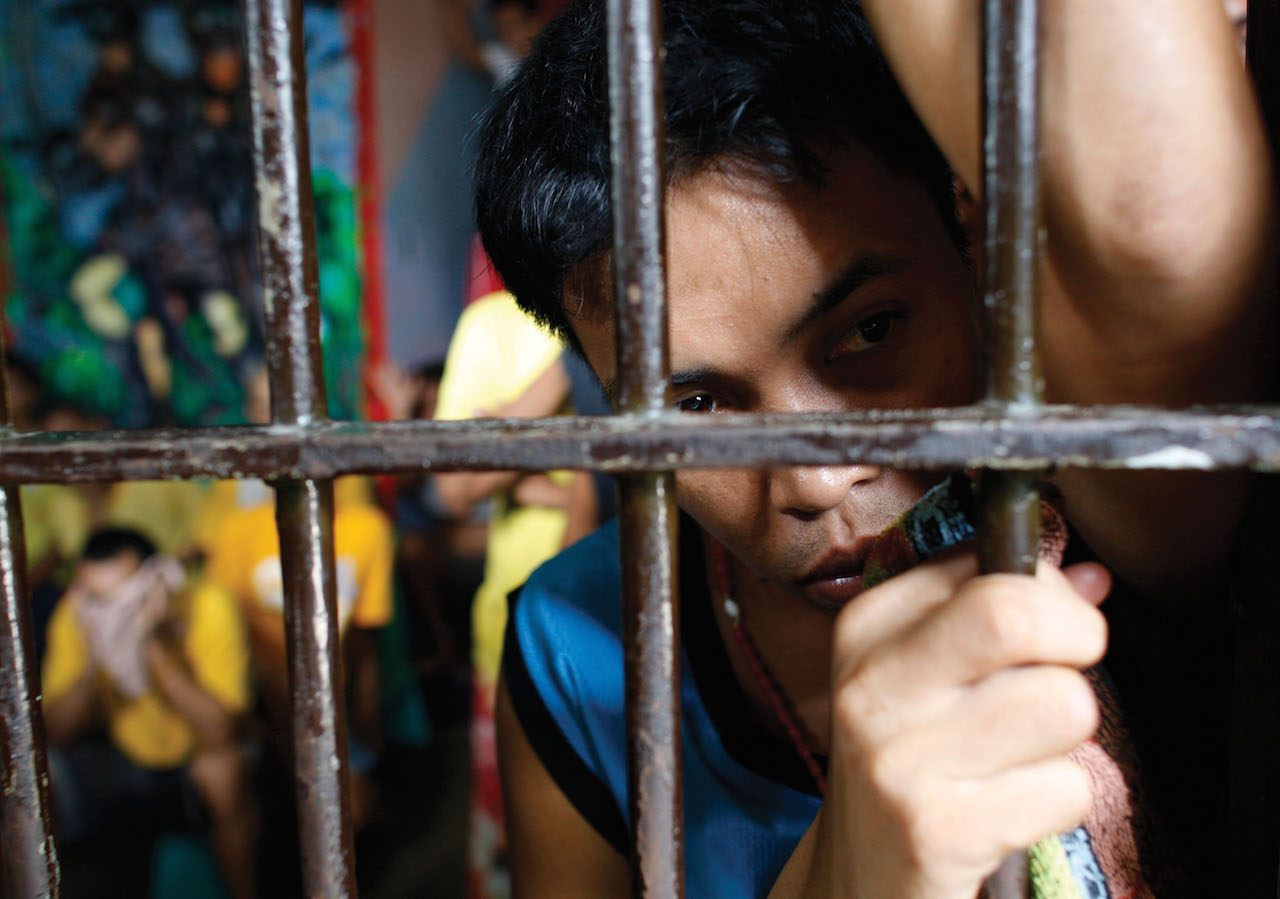 How hand-held tablets and a system for uploading data in real time may make detention conditions healthier and more humane in the Philippines.
LIKE MANY agencies charged with managing overcrowded jail systems around the world, the Bureau of Jail Management and Penology in the Philippines (BJMP) struggles to keep up with myriad repairs and renovations needed to improve living conditions and maintain the basic health of inmates.
But as the agency responsible for holding some 80,000 people across the country, the BJMP faces a somewhat unique and rather daunting challenge: the 459 district, city and municipal jails it manages are spread around a country which spans some 7,000 islands, covering more than 300,000 square kilometres.
Designed to hold inmates undergoing trial, awaiting judgement or serving less than three years, these jails are also extremely varied in terms of age, condition, size, number of inmates and the quality of basic sanitation and health services.
"Our main difficulty is congestion," says Ruel Rivera, chief superintendent of the BJMP's Directorate for Logistics, based in Manila. "This is a huge problem for us."
Until recently, the simple task of getting consistent and accurate information about current infrastructure problems facing each jail — breakdowns in the water systems, level of overcrowding — often took months. Engineers sent from regional offices would have to travel regularly to each facility, fill out paper forms that would be brought physically from remote corners of each island and then entered into the system by hand at headquarters, a process that could take even more time and left open the possibility of errors.
"Our jails in Mindanao, for example, are very far away from our national headquarters here in Manila," says Rivera. "To get to all the jails on the island takes a lot of time spent in planes, busses or cars just to get basic information."
Mindanao is one of the Philippines' major land masses, an island at the southern end of the archipelago that is home to about one-fifth of the country's population and also houses 110 BMPJ jails, spread out in many remote corners of the island.
Even then, the information gathered wasn't always consistent, complete or detailed enough to make sound decisions about how best to spend limited resources or convince legislators to allocate more funds, Rivera notes.
Data makes a difference
For the ICRC, which has been working on behalf of detainee welfare within the BJMP system for decades and has helped upgrade jail water, health and nutrition systems in numerous facilities, it was clear that it needed to go beyond targeted repairs and help the agency find a more comprehensive solution.
The result is a mobile data-collecting platform that allows engineers in the BJMP's regional offices to upload detailed reports about prison conditions, infrastructure and services into a central web-based from tablets or smartphones.
"They can work offline and once they've done their job and saved all the forms, they upload the data," says Marco Albertini, ICRC water and habitat coordinator for the Philippines.
The number of variables the programme tracks is myriad: amount of indoor living space per inmate, the quality of ventilation, the number of toilets and size of septic tanks, the quality of drinking water, whether or not there is access to an outdoor space, among many other factors that have a direct impact on inmate health, dignity and well-being. Engineers can also upload photos that show the cisterns, pipes, kitchens or other systems that need repair.
The information is not just limited to plumbing and concrete. BJMP health staff can also access the database, called Majella, in order to see how many doctors there are relative to prison population, the frequency of doctors' visits, the morbidity and mortality rates, and how regularly kitchens are disinfected.
Concrete changes
Due to their long working relationship, the BJMP and the ICRC already knew a lot about the state of Philippine jails before the setting up the database. Still, there were significant gaps, which the system is already helping to fill and that information is already making a critical difference in the lives of detainees.
For example, through the new system they learned that more than 7,200 inmates housed in 116 jails have no access to the outdoors (see graph right). System-wide, more than 24,000 inmates, almost a third of the overall system population, have less than the one hour per day of outdoor time considered as a minimum standard.
This single fact can have a tremendous effect on the physical and mental health of inmates. Outbreaks of infectious disease, or security issues caused by overcrowding and lack of outdoor space and exercise, can also lead to serious costs for jail health systems. "If we could decongest a certain jail,'' says Rivera, "we would at the same time address the health conditions of all our inmates."
Meanwhile, the precise evidence the database has provided has also helped jail officials appeal for and secure an additional budget for 2015 of 108 million pesos (US$2.4 million) that will lead to improvements in 31 jails all over the Philippines. In some districts, that means new jails and in others, it will translate to building additional cells on existing facilities or the construction of perimeter fences that will allow inmates go outside or have some group space for programmes outside their cell.
For jail administrators, the new system is a life-saver. "Through the new database, we could get easy access and a perspective on the conditions in real time so we could some quick decisions on what things to improve," Rivera says.
The system also saves the BJMP money because there is no longer a need for engineers in Manila to go directly to each jail. Rather, the BJMP's 17 regional engineers are trained in how to use the programme and make the reports regularly.
Detainees access to the outdoors
2.8 hours per day
More than 8 hours per day
Less than 1 hour per day
1-2 hours per day
No access
The new mobile-data collecting programme helps prison authorities know more about areas of detainee health that were previously not being tracked. It can also automatically arrange the data into easy-to-read charts, similar to the one above, which shows the number of hours detainees have access to an outdoor space.
The whole-system approach
For the ICRC, this project is an example of how the scope of its work in detention facilities has evolved from focusing only on the welfare of individual inmates detained in connection with the Philippines' decades-long internal conflict to the health, water and nutrition systems that affect all inmates.
"This is an example of the work that we do at a higher level, the training or strengthening of information management, the understanding of the system to then have an impact on the entire 100 per cent of the jails," Albertini says.
This systemic support is complimented by regular ICRC visits to places of detention and individual follow up of certain categories of detainees. However, it should be noted that reports on detainee visits and other confidential information about specific prisoners are not entered into the system. In addition, all data transmitted via the mobile system are encrypted and access to the database is limited to a very small number of BJMP and ICRC users.
The ICRC also continues to carry out its classic water and habitat and health interventions, which range from installing new septic tanks and building toilets to refurbishing kitchens or health centres.
"The newly acquired knowledge is also helping the ICRC to reorient our teams to facilities that we did now know of before, and where we are finding very extreme living conditions," Albertini adds. "So this tool is being used within the ICRC from a protection point of view as well.
"For us, it's the source of timely and consolidated knowledge of the system and, because it allows us to target where the most urgent needs are, I would say, it's really saving lives."
By Author Name (italic)
Short biography of the author. Could also include related links, other content they have written.
"Through the new database, we could get easy access and a perspective on the conditions in real time so we could make some quick decisions on what things to improve."
Ruel Rivera, chief superintendent of the Directorate for Logistics, Bureau of Jail Management and Penology of the Philippines.
---
Back to Home