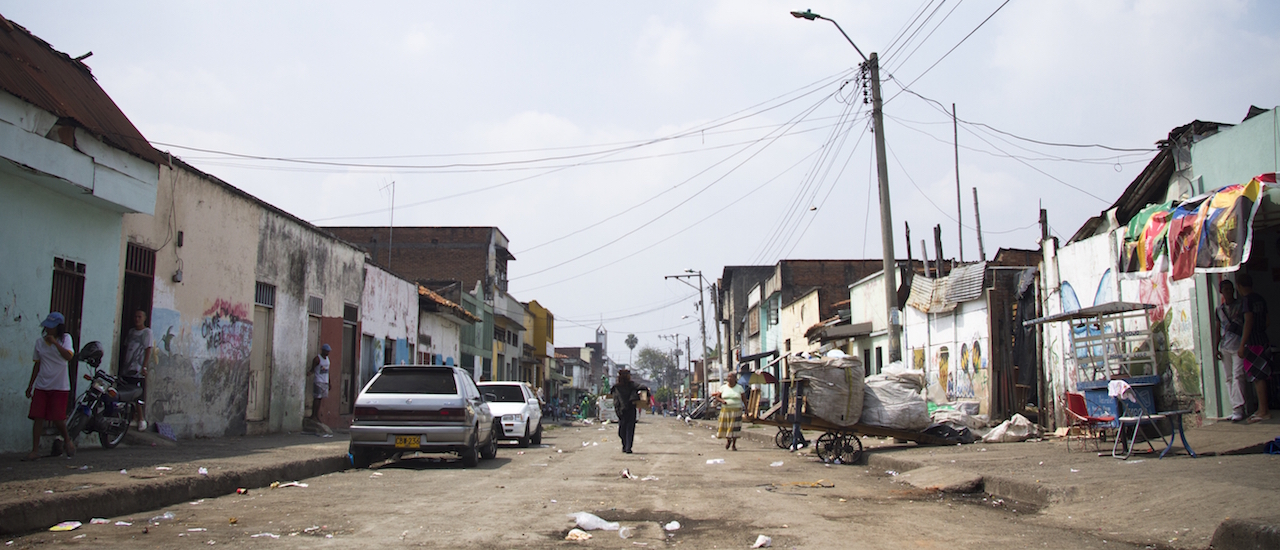 The Movement is doing more to help survivors of sexual and gender-based violence. But it's a daunting challenge. Survivors are often hidden due to social stigma, fear of reprisals or further violence. To help, humanitarians need to be ready to look for the signs, listen to the stories and prepare a response relevant to each context.
(All survivors' names have been changed.)
DIANA, 26, hides her scars under her long, dark hair, but they are a constant reminder of the day she was raped and left for dead by four men in her village near Medellín, Colombia.
"I try to forget but I remember everything," she says. "I was 13. I remember them ripping off my clothes, pushing me against a wall, cutting my face and beating me. I regained consciousness six days later and was told I had been gang-raped."
Diana's story is far from isolated. Horrifying stories of people abducted, brutalized and raped — often repeatedly — by armed men in situations of conflict and insecurity are shockingly commonplace
These episodes have a long and disastrous effect on the survivors and their communities. Take the case of Lisa, who lived with her parents in Colombia's countryside before agreeing to take a job as a cook outside her village. She ended up as a slave to armed men in a nearby encampment. Sexually abused and beaten regularly, she became pregnant before managing to flee to another village not far away. When that village was struck by floods, she boarded one of the evacuation helicopters. "That was the perfect moment to leave my village and go to the capital of my region," she says. After getting help and a referral from the Colombian Red Cross, she made her way to a women's shelter supported by the ICRC.
Traumatized and fearing for her life, she says she lacks the confidence to get a job and fears signing papers that might alert her attackers to her whereabouts. "I can't even find a proper job and I can't go outside like a normal person," she says, adding that she will probably never be able to return to her home village.
A global humanitarian crises
It is impossible to give exact figures on the extent of sexual violence during conflict and other crises, but reports such as these — including sexual slavery, systematic rape and forced prostitution — are appearing more frequently in the world's press and have finally propelled the issue centre stage on the international humanitarian agenda.
Beyond the emotional, psychological and physical scars on survivors, sexual violence has major humanitarian consequences on victims, their families and, in some cases, on their entire community. It is a significant contributor to the spread of infectious and deadly diseases and poses serious health risks to survivors — should they be women, men, boys or girls — who often have little if any access to healthcare.
Meanwhile, the recent scandal in which French peacekeeping troops in the Central African Republic stand accused of exploiting desperate people by trading food rations for sex further underscores the scope of the problem. When conflict or disaster makes food and other basic survival items extremely precious, young men and women are also very vulnerable to sexual exploitation and abuse.
From rhetoric to reality
But how best to respond? In general, the Movement response involves a combined approach according to their respective mandates: deploying people to emergency zones with expertise in psychosocial support for the trauma caused by sexual violence; raising the basic level of awareness and competence of all Movement responders; and working with partners who are already offering health services on the ground. The ICRC completes this approach by engaging parties to the conflict in order to improve their compliance with international humanitarian law.
Examples include the ICRC-supported maisons d'écoutes, or listening houses, in the Democratic Republic of the Congo (DRC) where local counsellors are trained to provide psychological support to victims, and the violence prevention programmes in Colombia, where the ICRC has partnered with a local non-governmental organization (NGO) Profamilia, which provides medical, psychological and legal services to victims of sexual violence. In both these contexts, the ICRC's long-term presence due to ongoing conflict and local partnership has helped the programmes take root.
Similarly in the Central African Republic, the ICRC is not only working to train and develop its own local staff, it is also training and coaching local medical staff and other community actors to identify victims of sexual violence and provide basic psychological support (see sidebar).
When speaking more broadly about addressing sexual and gender-based violence after natural disaster or as part of community-based violence prevention programmes, there is a need to benefit from the expertise of others.
Some 54 National Red Cross and Red Crescent Societies have programmes dealing with sexual or gender-based violence during conflict or disaster, according to a recent Movement-wide survey. Many of these projects take a multisectoral approach in which National Societies partner with other agencies that offer specialized and complementary services. Immediate emergency care, prevention and awareness-raising are also becoming a more routine part of community-based healthcare and violence-prevention activities.
The Lebanese Red Cross, for example, has a psychosocial programme that includes a response to sexual and gender-based violence and child protection for people who fled the fighting in Syria. The Palestine Red Crescent Society is also doing similar work in Palestinian refugee camps in Lebanon and in the Occupied Territories.
"If we can reduce the percentage of people who resort to violence by even a few percentage points, it will help to make people safer in our community." says Khalend Issa Abou al Omarein, a Palestine Red Crescent volunteer who helps run sessions in the Ain el Helwe camp, where high rates of sexual and gender-based violence are exacerbated by overcrowding and unemployment.
For its part, the IFRC is working in to support such National Society efforts, including hiring gender and diversity advisers in Beirut, Kuala Lumpur and Nairobi to help National Societies identify partners, train staff and volunteers, and develop solutions that are appropriate to their contexts.
Competing challenges
The challenge now, however, is how to have a timely response proportionate to the crisis at hand. Most Movement interventions are relatively isolated and small compared to the scope of the problem and, due to the sensitivities of the issues involved, they take time to develop.
Most humanitarian agencies working in this field acknowledge that no one group or agency can handle sexual violence alone, especially in large, complex conflicts taking place in countries as vast and inaccessible as the Central African Republic, DRC or Colombia. This is one reason the ICRC's most successful programmes are in places where it has had a long-time presence and could develop relationships with trusted partners, both among local and international NGOs, that have expertise in various disciplines.
Over the last ten years, Médecins Sans Frontières (MSF) has also developed considerable expertise and a diverse set of responses from Latin America to the South Pacific.
But Catrin Schulte-Hillen, a midwife with MSF, says that, with the exception of the Democratic Republic of the Congo, where care for rape victims is often part of the immediate emergency response, MSF has often been able to develop solid responses only after the critical phase of the conflict is over.
"We're good at developing established programmes where we have dedicated staff and clear means," she says. "We're not as good at the onset of emergencies and in the midst of conflict.
"During the height of conflict, people will come to medical clinics for life-threatening situations only," she says. "People might not want to risk coming for something like sexual violence, unless it's a child that is badly wounded. They might not see the added value this medical care can bring."
At the onset of crisis, she says, humanitarian organizations are also dealing with myriads of urgent needs and logistical challenges. They are often not capable of developing a rapid response to a complex issue in which the victims are not always clearly visible even to medical workers and in which confidentiality is crucial.
"One of the most difficult issues is how to identify and access victims who are too scared to seek help due to stigma and fear of reprisals," says Schulte-Hillen, adding that victims are often unaware of the support services available or that access to treatment within 72 hours can reduce risk of HIV infection resulting from rape.
"It's not an excuse, it's a reality," she says. "The invisibility of victims needs to be taken into account. However, we know from experience that they are there. So if we don't see them, it's because we are not searching for them. So the question is, do we have the means? And do we make it a priority to look for them?"
"The victims come beaten, confused and profoundly affected. We help them, as much as is possible, to overcome their emotional pain."
Nina Mjabeti, ICRC assistant in the Central African Republic who provides emotional and psychosocial support to victims of sexual violence
Bridging the gap
These are also questions being asked by the Red Cross Red Crescent Movement, which has pledged in numerous forums in recent years to make sexual violence a top priority in its humanitarian response. The challenge has been turning the rhetoric into reality on the ground.
In the last four years, there has been considerable progress and a range of new services is being offered. But, as ICRC Director-General Yves Daccord said recently, there is still a gap between the organization's stated will and its ability to respond effectively in multiple contexts. The way to bridge that gap, he says, is not just "to put a few more specialists on the ground but integrate awareness around this issue into the entire operation".
In addition, says Coline Rapneau, sexual violence adviser in the ICRC's directorate of operations, the ICRC aims to challenge the invisibility of the phenomenon, due to victims' fear of stigmatization, rejection or reprisals. ICRC staff must now assume that sexual violence occurs in conflict or other situations of violence regardless of whether there are specific allegations. The ICRC now no longer waits for evidence of sexual violence to emerge before preparing a response.
"What we've done is reverse the burden of proof so that ICRC staff members become proactive even if victims are not yet coming forward," says Rapneau. "That paradigm shift, which was developed in 2013, also gives us a considerable push to do more to better understand the trends and patterns of sexual violence and to respond to the needs effectively."
While the ICRC response in the past was relatively ad hoc, the organization is now "trying to more systematically address the issue", she says. The response includes nine clinical psychologists working in the field specifically on this issue — a threefold increase over the past three years. These psychologists are developing programmes for survivors of sexual violence alongside ICRC medical activities, helping to raise the profile of the issue in each context, and are training and coaching local staff in the field.
Part and parcel
Similarly, within the IFRC there has been a growing recognition that sexual and gender-based violence is part of any crisis and that capacity to respond must be integrated into all humanitarian assistance operations, says Siobhán Foran, gender and diversity adviser for the IFRC in Geneva.
Backed by key policy documents, the approach seeks to integrate awareness about the issue, and capacity to respond, into basic emergency and post-crisis operations.
Part of that means hiring more experts. The IFRC's recently hired gender and diversity advisers in Beirut, Kuala Lumpur and Nairobi, for example, are responsible for developing training sessions and approaches that fit local situations. The idea is not just to have specialists available to respond, but rather to increase the capacity of IFRC field staff and National Societies in addressing this very delicate issue.
"These training sessions and responses need to fit the local context," says Foran. "If there's something that doesn't resonate with the local context, the advisers can take it out. And if something is much more important to one particular region, then they can put it in."
Meanwhile, gender and diversity advisers from both the IFRC and National Societies are an increasingly common component of international relief efforts, including after Typhoon Haiyan in the Philippines and the recent earthquake in Nepal, and in the countries taking in displaced people from Iraq and Syria. Some emergency response units (ERUs), such as the Canadian ERU, now routinely include a psychosocial delegate, while response to gender-based violence and child protection are key elements of their mandate.
A minimum standard
For Gurvindher Singh, the IFRC's violence prevention adviser, a big part of the job is preparing all people on the front lines to understand the signs of sexual violence and to respond appropriately based on available services or referral pathways to other organizations providing complementary services.
"At a minimum," adds Singh, "people in every National Society and within the IFRC should be able to handle the disclosure of sexual violence appropriately. Because we don't want to make the situation worse. We should be able to tell them what options are available and where they can access support."
But that is just one part of the solution, says Foran, who argues that a response to gender-based violence needs to be more fully integrated into IFRC emergency operations from the start. "We've got to have this response as part of our ordinary business," she says.
That means having gender and diversity or protection advisers as part of the first assessment teams and psychosocial workers trained to address sexual violence as a normal part of ERUs. "Just as you have your water and sanitation person, your logistics person, you have a gender and diversity or protection person," she says. "We need to build up a roster of Red Cross Red Crescent Movement people who can fill that role."
A dangerous stigma
More important than the quantity of projects or programmes, however, is the quality of what humanitarians have to offer. If not done well, closely following the 'do no harm' principle, the response can have serious and potentially very harmful repercussions.
In the Middle East, where the conflicts in Iraq and Syria have led to widespread reports of sexual violence perpetrated against women, the risks of a poorly implemented response could be worse than doing nothing.
All too often, victims might not only face stigmatization or rejection, but they might even be killed to 'cleanse' the family's honour. "It can be a big risk for women victims to seek healthcare support for sexual violence, so you need to make sure that you take all necessary measures, including confidentiality, otherwise you could be condemning that person to death," says the ICRC's Rapneau.
The matter is further complicated when laws in certain countries require health facilities to report cases of rape to authorities, something that might make victims wary about coming forward and which also makes the provision of confidential humanitarian services very difficult. Because of the cultural sensitivities and the lack of pre-existing partnerships around the issue of sexual violence, the Movement's response in the countries affected by the conflicts in Iraq and Syria has been relatively limited, according to people interviewed for this story. Rather, services are discreetly offered within the context of more general activities such as community-based health and first aid provided by National Societies and the IFRC within camps or communities hosting refugees.
The 'other' invisible victims
Similar sensitivities must be taken into account when dealing with male victims of sexual violence, says Chris Dolan, the director of the Refugee Law Project, a community outreach project based at the University of Makere in Kampala, Uganda.
The problem is, he says, that little is known about the phenomenon of sexual violence by men against men. According to Dolan's research, only 3 per cent of NGOs working on sexual violence provide services for male victims despite the fact that men may constitute up to a third of the victims.
"We screened men fleeing the conflict in eastern DRC and one in three had experienced sexual violence in their lifetime and 14 per cent in the year prior to screening," Dolan says.
Dolan says that due to stigma, rape of men is dramatically underreported and, as a result, many victims of sexual violence are not getting the medical and psychological support they need.
"Counsellors need to better spot the signs of ill-treatment," he says. "Doctors need training in dealing with the physical injuries caused by this type of violence and the aid community needs to respond to their specific shelter, food, water and sanitation needs."
Local solution
One way to deal with the specific needs of victims, and with the particularities of each context, is to take advantage of existing networks in which local people have faith and trust. "Ready-made, 'cookie-cutter' solutions don't work," says Singh. "It's the localized solutions that are sustainable and effective."
The recent survey of sexual and gender-based violence activities recommends enhancing and building partnerships on an ongoing basis, not just when crises occur. National Societies, whose volunteers understand local cultures, could make an even greater contribution.
More resources are also needed, particularly in training and raising the Movement's capacity, according to the survey. This in turn means the Movement has to get better at quantifying the impact of its actions.
In the meantime, testimonials from people who have learned to cope thanks to these interventions make a powerful case for greater action. Consider the story of Maffa, who at the age of 11 was abducted by armed men while on her way to school in rural Colombia. She was drugged and sexually abused on a regular basis but was ultimately able to escape this nightmare and find help through the ICRC, where she could finally talk about what happened to her.
"I realized that this is not my fault and that I didn't do anything wrong," Maffa says, adding that talking about her story helped in her decision to go back to school, where she did well and became a nurse. "Now as a nurse I even take on cases in which people were also involved with armed groups and I am able to speak with them about their experiences."
By Claire Doole
Claire Doole is a freelance writer and video producer based in Geneva, Switzerland.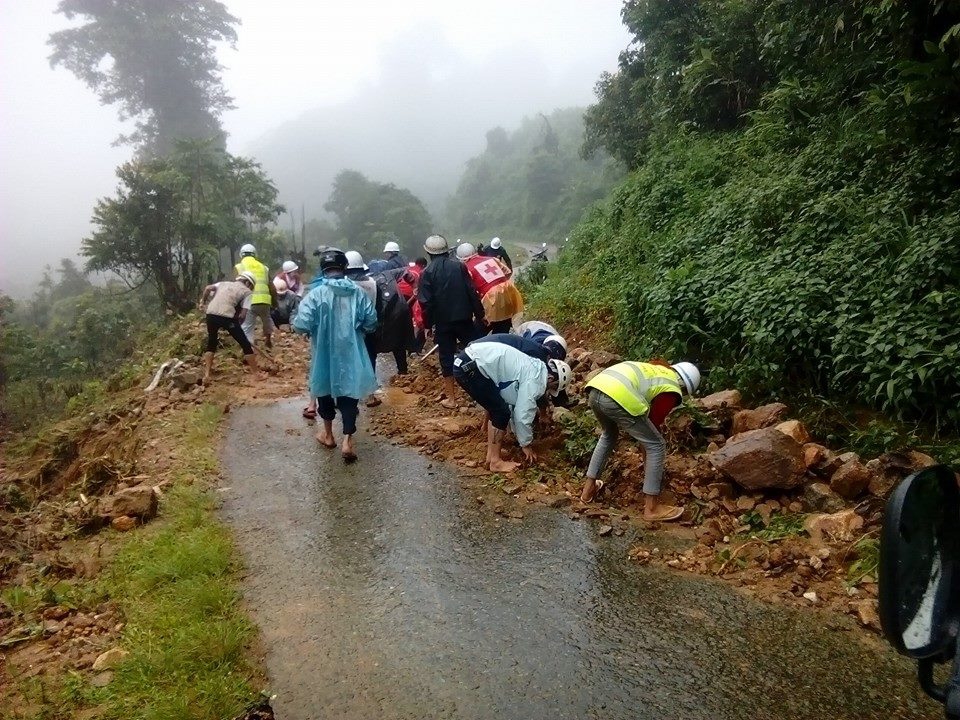 Those who survive the trauma of rape often must hide what happened to them, due to the fear of stigma or retaliation. In some parts of the world, women who have been raped can even be killed for 'dishonouring' their families. In other cases, women who speak out against their attackers would likely face reprisals. Here, a veil protects the identity of a woman testifying in a trial concerning a mass rape that occurred in the Democratic Republic of the Congo. This photo is part of a series that won the Visa d'Or photo competition for humanitarian photojournalism sponsored by the ICRC.
Photo: ©Diana Zeyneb Alhindawi
Overcoming the pain
In the sub-prefecture of Kaga Bandoro, in the Central African Republic, people who have been victims of sexual violence find sympathetic ears at several health centres where the ICRC and local caregivers offer psychosocial and medical support.
"The victims come beaten, confused and profoundly affected," says ICRC assistant Nina Mjabeti, who has more than five years of experience offering psychosocial support to victims of violence. "We help them, as much as is possible, to overcome their emotional pain."
The medical needs of rape victims are taken care of by midwives, after which victims can see psychosocial assistants, who listen and empathize with their pain in the hope of reducing symptoms that may include nightmares, fear of going outdoors and the desire to isolate oneself.
"Many among them come back to express their satisfaction regarding the quality of the help and particularly for the respect of confidentiality," she says.
After about six sessions, ICRC teams have noticed that many victims of traumatic events begin to regain confidence and their ability to cope. Still the wounds inflicted on people who have witnessed murders, have lost a spouse or been the victim of pillage or rape are not quickly healed.
This is why important work also takes place outside the clinic doors, in communities where victims live. During group or door-to-door awareness-raising efforts, ICRC staff or partners note that services are free and that it's critical to avoid stigmatizing victims. "For rape victims, a particular accent is placed on the necessity to come to the centre before 72 hours for an effective intervention," adds Claudia Ricio Ibarra Lopez, an ICRC psychosocial delegate based in Kaga-Bandoro.
"The community is also made aware of the fact that a woman victim of rape has no responsibility for this unfortunate thing that has happened and that such incidents are exclusively the result of the war and the armed violence."
At the same time, the ICRC maintains a dialogue with all arms carriers in order to remind them of their obligation to respect the civilian population and rules of war, and in particular that rape constitutes a serious violation of international humanitarian law and international human rights law.
Creating a safe space
Often sexual violence affects people when they're at their most vulnerable, after they have been forced to flee their homes and are living in camps where protection and basic policing are minimal.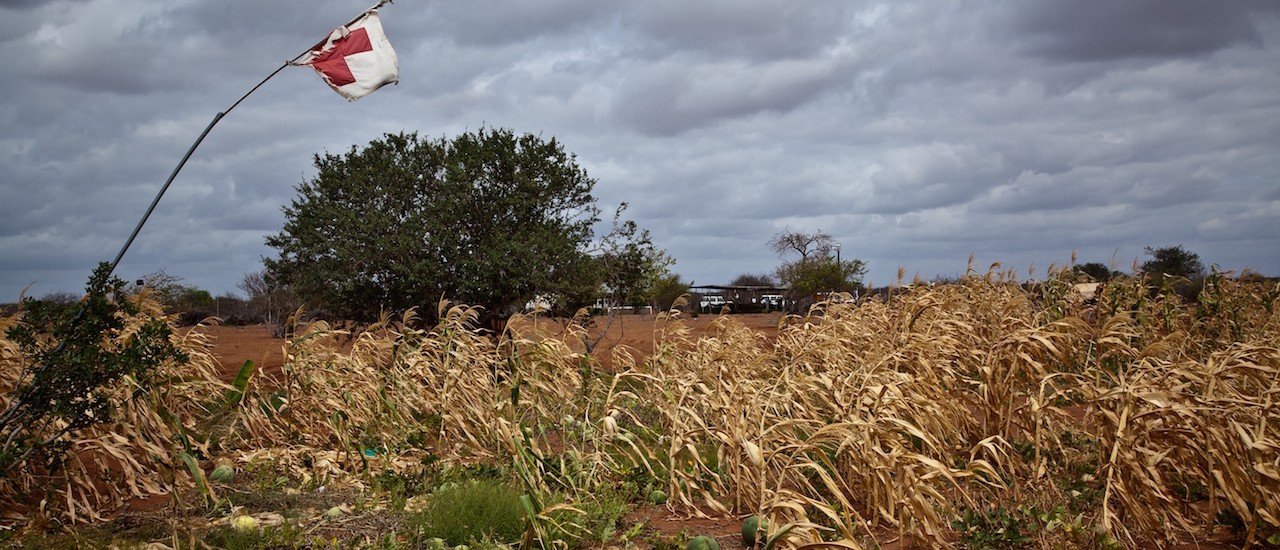 In 2011, the Kenya Red Cross Society took over the coordination of two of the biggest camps in the Dadaab refugee complex. In the sprawling camps, home to 80,000 people mostly from Somalia and South Sudan, women and girls are at risk of gender-based violence.
The Kenya Red Cross Society, supported by the Canadian and Irish Red Cross Societies and in partnership with a raft of international organizations, such as United Nations Women, Save the Children and Islamic Relief, launched a violence prevention initiative.
"We went block-by-block in the camp working with fellow refugees to organize self-protection committees, establish male-led non-violence clubs and create safe spaces for women," explains Mary, a refugee from South Sudan and Kenya Red Cross volunteer.
Three years later, an independent review showed incidents of violence had fallen by 77 per cent and more than 80 per cent of those taking part had changed their violent behaviour, according to a report on the project.