Category: Issue 1-2017
Deadly avalanches
Deadly avalanchesFollowing heavy snowfall in parts of Afghanistan and Pakistan in February, at least 120 people were killed by avalanches that destroyed or damaged dozens of homes. In the north-eastern Afghan province of Nuristan, bordering Pakistan, at least 45 people in one village perished under an avalanche. "In the village of Afsye, Bargematal district, 70 [...]
Read More
Movement rocked by more aid worker deaths
Movement rocked by more aid worker deathsSince the beginning of the year, a total of 17 Movement workers or volunteers have lost their lives in attacks by warring parties in various parts of the world. In early February, six staff members of the ICRC were killed in Afghanistan when their clearly marked convoy was attacked [...]
Read More
Survey finds most people support rules of war
Survey finds most people support rules of warA majority of people questioned in a recent ICRC-commissioned survey feel that rules of war developed in the second half of the 20th century still make an important difference in protecting lives during conflict. According to a survey of 17,000 people in 16 countries conducted by WIN/Gallup International, [...]
Read More
Empty nest in Gaza
Empty nest in GazaThe life of a fisherman is rarely easy. But the fishing boats of Gaza face a particular challenge: they are only allowed to fish up to six nautical miles off the coast, due to the Israeli naval blockade. Fishing is an essential part of Gaza's economy, but restrictions have undermined the sector [...]
Read More
Struggling to survive in South Kivu
Photo: Julie Schneider/ICRC Struggling to survive in South KivuDue to relentless fighting between the Democratic Republic of the Congo's armed forces and armed groups, whole communities are facing serious food shortages because they no longer have access to their fields and crops. In December, the ICRC distributed urgently needed food to more than 8,500 people [...]
Read More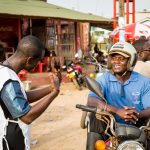 Urban outbreaks
How should cities, humanitarian organizations and local communities avoid the next urban pandemic?
Read More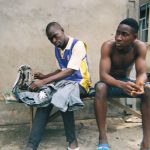 Focus: Prison Waterfront
Built on marshlands between a prison and one of the thousands of creeks that make up the Niger delta, the Prison Waterfront neighbourhood is one of many shanty towns to grow up on the outskirts of Port Harcourt, Nigeria.
Read More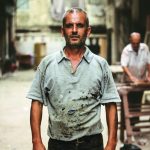 Life on Syria Street
The largely urban conflict in Syria has also had a major impact on cities in neighbouring countries. Lebanon, which hosts some 1.2million Syrians, is dealing with complex confessional fault lines.
Read More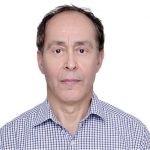 Urban resilience: a tale of two cities
We could say that today's rapid urbanization is a tale of two cities. The first is a story of shining high-rises, the second, a tale of sprawling shanty towns. A guest editorial by Fouad Bendimerad.
Read More