Focus
48 hours in 'Prison Waterfront'
Built on marshlands between a prison and one of the thousands of creeks that make up the Niger delta, the Prison Waterfront neighbourhood is one of many shanty towns to grow up on the outskirts of Port Harcourt, Nigeria. Some 70 per cent of Port Harcourt's 1.8 million people live in informal settlements, which span the length of the waterfront, and have little or no access to public services such as sewage systems and clean drinking water. Trash and human waste, along with a slick of oil from illegally tapped pipelines, coat the inlets and marshes. That means people cannot use nearby natural resources — the waterways and marshes — for food or to make a living. Plagued by chronic poverty, lack of education and armed violence, residents are exposed to many daily dangers. The ICRC has been working in Prison Waterfront for almost two years, supplying drinking water, making small improvements in infrastructure and providing micro loans to women. In November 2016, the ICRC gave disposable cameras to 26 young people to get a glimpse into how they saw themselves, their community, their daily lives and their hopes for the future. Here are a few examples of what they saw through their viewfinders.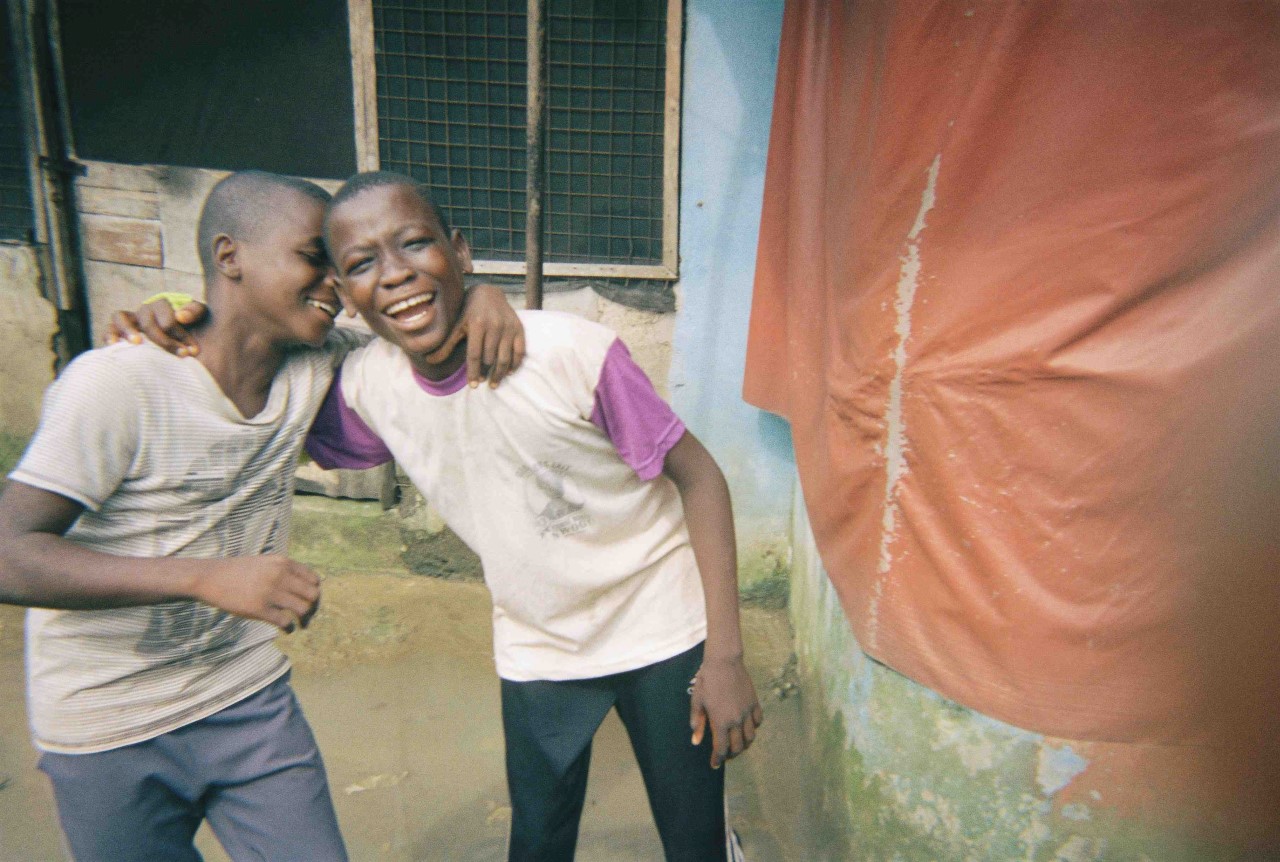 Gift Ataiyong Nathaniel
"There is a picture I took when two children were hugging each other. With that picture I was showing people the love that is between us despite the environment that we find ourselves in."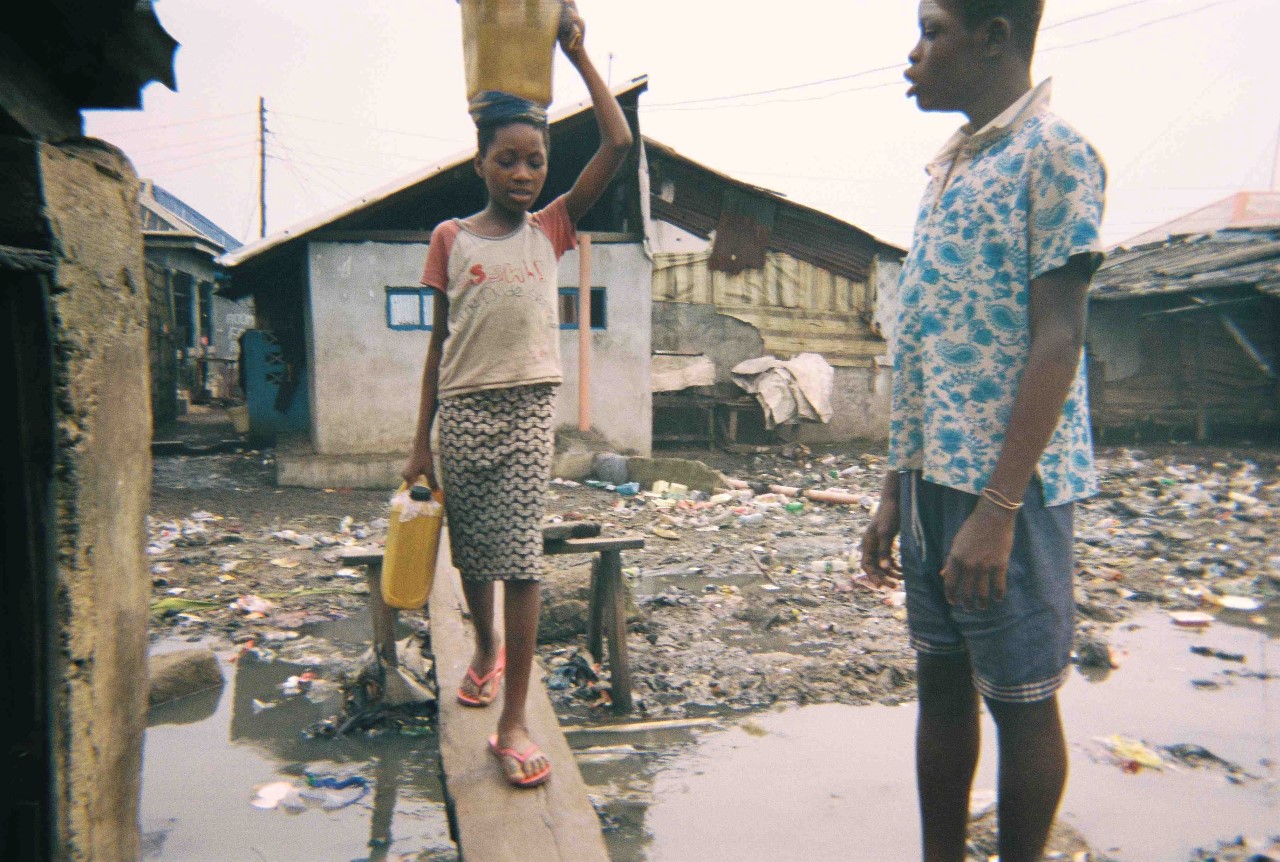 Gift Ataiyong Nathaniel
"One photo I took is of a girl crossing a bridge to fresh water. One thing I hope to achieve with these photos is [to raise awareness so] that people would give us a good road, so we can go get fresh water. That place, it's just a plank. Someone can fall off from there."
Gladys Ikura Braide
"I want people to know that we are living here and we are not happy about some things we are seeing. So I took these pictures to show how we are living, to show how I feel about this place, that it is not so comfortable for me.
"Many people have money and they don't know what to do with it, while some don't have money and the little that they have they use to buy things to sustain themselves. So I took a picture of the things we lack…of children using cups to take some water from the tap that the ICRC set up for us. Before, we fetched our water from wells. But now it becomes easy for us to open these taps to get fresh water."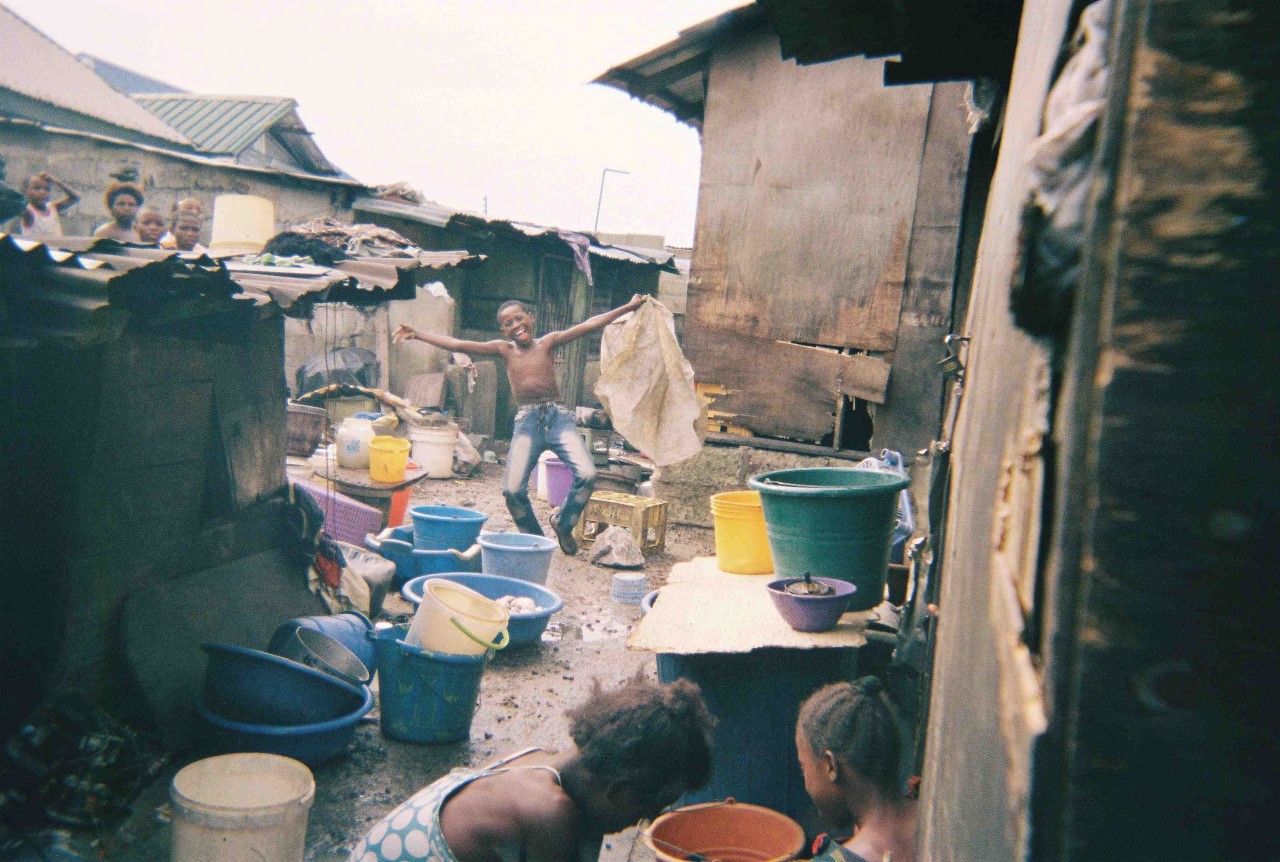 Mercy Athanasius
"I never liked snapping [pictures]. Each time friends would ask me to snap, I would be like, 'I don't like snapping, I don't like snapping.' But after the [ICRC photo training] workshop, I felt comfortable snapping. It's fun. I enjoyed it.
"[With these photos] I want to spread the message around the world how people in the shanty towns go through hard work before they get food on their table. Yes, people must work before putting food on the table but I want to live in a more advanced way."