VIDEO STORY | COVID-19
Expert Sources: People with disabilities often forgotten during crisis
Are people with disabilities being left behind during the COVID-19 pandemic?
---
July 2020
Reporting:
Malcolm Lucard
Videography:
Thibault Lauritzen
Health emergencies don't hit everyone the same way. The COVID-19 pandemic, for example, is forcing people to distance themselves physically and to stay at home as much as possible. But those with physical disabilities can become particularly isolated and vulnerable. Helpers or support systems might no longer be available.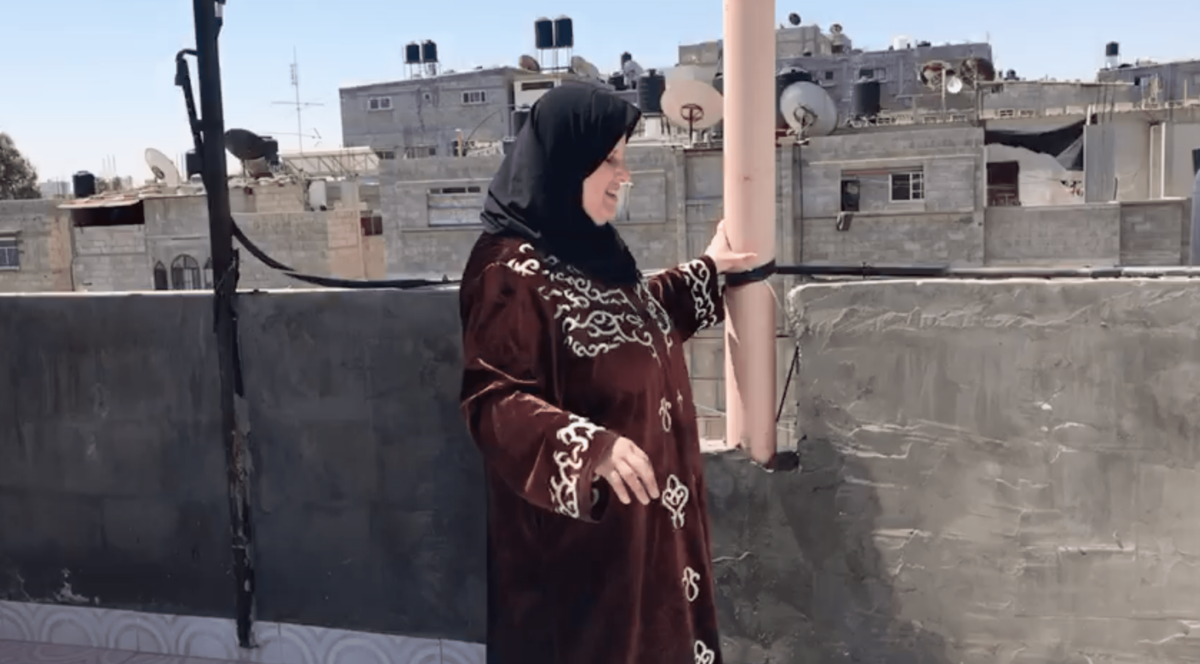 Protecting oneself from infection is more difficult and many people with disabilities face a higher risk due to pre-existing conditons. To make matters worse, critical health and prevention messages are not always shared in a way that people with visual, hearing or physical disabilities can receive them. "During emergencies, people with disabilities often get forgotten," says Dalal al Taji, a professor and advocate for people with disabilities who lives and teaches in the Gaza Strip. In this episode of Expert Sources, al Taji explains the challenges faced by people who have disabilities and who live in conflict zones or other places impacted by crisis.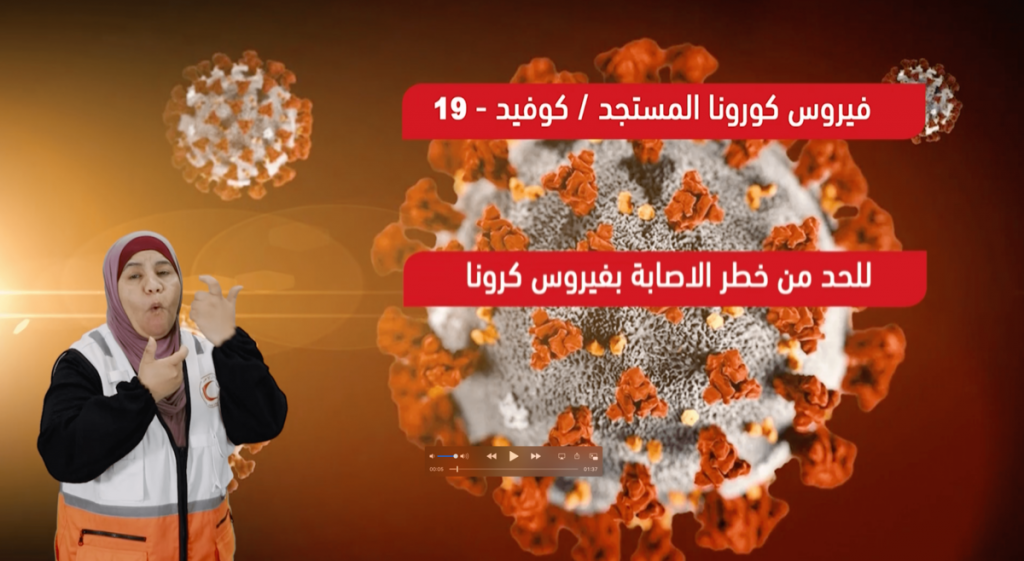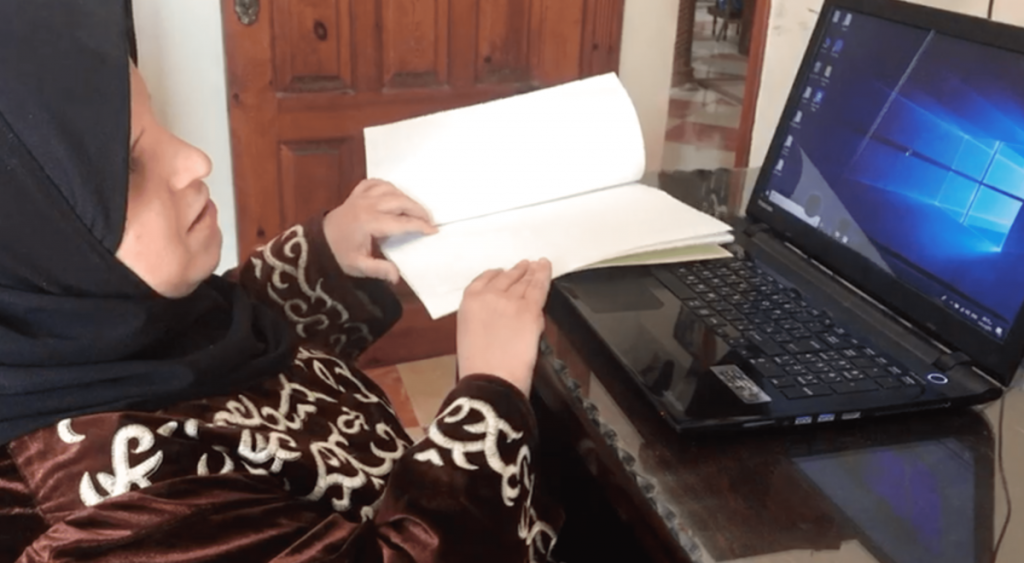 [vc_section full_width="stretch_row_content" content_placement="top"][vc_row full_width="stretch_row_content_no_spaces" content_placement="top"][vc_column][vc_empty_space][vc_empty_space][/vc_column][/vc_row][vc_row full_width="stretch_row" content_placement="middle"][vc_column width="1/6"][/vc_column][vc_column width="4/6"][vc_column_text css=".vc_custom_1594715449052{padding-top: 30px !important;padding-bottom: 0px !important;}"] <h5 style="text-align: center;"><span style="color: #ff0000; font-size: 16px;"><strong>VIDEO STORY | COVID-19</strong></span></h5> <h1 style="text-align: center; font-family: lora; font-weight: 400px;"><span style="; font-size: 60px;">Expert Sources: People with disabilities often forgotten during crisis</span></h1> <h5 style="text-align: center;"><span style="font-family: lora; color: #808080;">Are people with disabilities being left behind during the COVID-19 pandemic?</span></h5> [/vc_column_text][/vc_column][vc_column width="1/6"][/vc_column][/vc_row][vc_row][/vc_row][/vc_section][vc_section full_width="stretch_row_content" content_placement="top"][vc_row full_width="stretch_row_content" content_placement="top" css=".vc_custom_1567816214715{margin-top: 20px !important;}"][vc_column width="1/6"][/vc_column][vc_column width="4/6"][vc_video link="https://youtu.be/gFjCKZpSfaU" align="center"][/vc_column][vc_column width="1/6"][/vc_column][/vc_row][vc_row gap="30"][vc_column width="1/6"][vc_column_text el_class="hrB"] <hr /> <p style="font-size: 14px; text-align: left;"><span style="color: #808080;">July 2020</span></p> <span style="color: #808080;">Reporting:</span> <span style="color: #808080;"><strong>Malcolm Lucard</strong></span> <p style="font-size: 14px; text-align: left;"><span style="color: #808080;">Videography:</span> <span style="color: #808080;"><strong>Thibault Lauritzen</strong></span></p> [/vc_column_text][/vc_column][vc_column width="4/6" css=".vc_custom_1567817772298{margin-right: 10px !important;margin-left: 10px !important;padding-top: 10px !important;}"][vc_column_text el_class="ajustarMovil"] <p style="line-height: 2em;">Health emergencies don't hit everyone the same way. The <strong>COVID-19 pandemic</strong>, for example, is forcing people to distance themselves physically and to stay at home as much as possible. But those with physical disabilities can <strong>become particularly isolated and vulnerable</strong>. Helpers or support systems might no longer be available.</p> [/vc_column_text][/vc_column][vc_column width="1/6"][vc_empty_space][/vc_column][/vc_row][vc_row full_width="stretch_row"][vc_column width="1/6"][vc_empty_space][/vc_column][vc_column width="4/6"][vc_single_image image="14653" img_size="full" add_caption="yes"][/vc_column][vc_column width="1/6"][vc_empty_space][/vc_column][/vc_row][vc_row gap="30"][vc_column width="1/6" css=".vc_custom_1567815105284{margin-right: 10px !important;margin-left: 10px !important;padding-top: 10px !important;}"][/vc_column][vc_column width="4/6"][vc_column_text] <p style="line-height: 2em;">Protecting oneself from infection is more difficult and many <strong>people with disabilities face a higher risk due to pre-existing conditons</strong>. To make matters worse, critical health and prevention messages are not always shared in a way that people with visual, hearing or physical disabilities can receive them. "During emergencies, people with disabilities often get forgotten," says <strong>Dalal al Taji</strong>, a professor and advocate for people with disabilities who lives and teaches in the Gaza Strip. In this episode of Expert Sources, al Taji explains the <strong>challenges faced by people who have disabilities and who live in conflict zones or other places impacted by crisis</strong>.</p> [/vc_column_text][/vc_column][vc_column width="1/6"][/vc_column][/vc_row][vc_row][vc_column width="1/2"][vc_single_image image="14657" img_size="large" add_caption="yes"][/vc_column][vc_column width="1/2"][vc_single_image image="14661" img_size="large" add_caption="yes"][/vc_column][/vc_row][/vc_section][vc_section css=".vc_custom_1568735058526{margin-top: 20px !important;}"][vc_row css=".vc_custom_1568735098366{margin-top: 20px !important;}"][vc_column][vc_column_text] <h3 style="text-align: center;">Recommended</h3> [/vc_column_text][/vc_column][/vc_row][vc_row][vc_column][vc_basic_grid post_type="post" max_items="9" style="pagination" items_per_page="3" item="8745" grid_id="vc_gid:1594715391275-89a2ce43-907e-10" taxonomies="235"][/vc_column][/vc_row][vc_column][/vc_column][/vc_section]
Read More